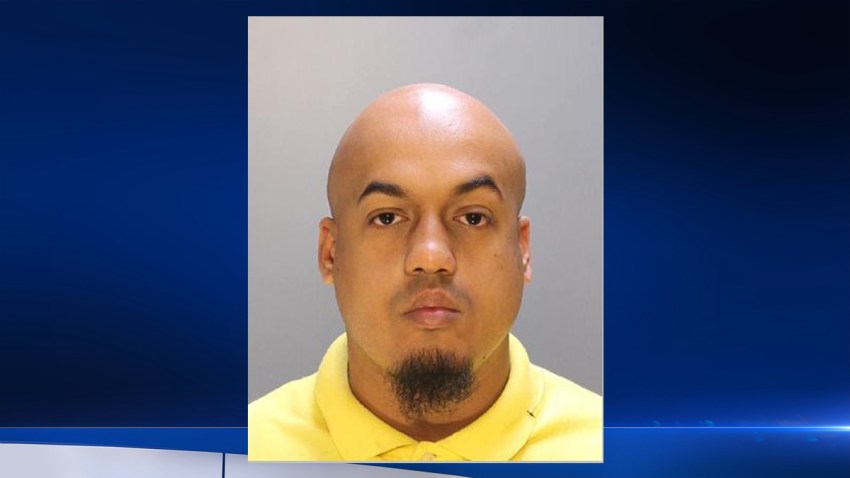 A Philadelphia man known for recording videos of his interactions with police who landed in custody last week after allegedly impersonating a cop and threatening an off-duty officer with a gun is facing a slew of criminal charges in connection with his most recent run-in with the law.
Tony Soto, 29, of Northeast Philadelphia, has been charged with conspiracy, illegal gun possession, terroristic threats, aggravated assault, impersonating a public servant, resisting arrest and a number of other crimes after a May 18 incident in which police said he got into a dispute with a neighbor over a parking spot outside his home in Oxford Circle, then proceeded to tell the neighbor he was a police officer.
This isn't the first time Soto's been accused of impersonating a public servant: In 2008, court records show, he was convicted of that crime. And in a video he posted online that went viral last year, Soto flashed a badge and claimed to be a fire marshal -- a claim police later said was false. He did not face criminal charges in that incident.
Local
Breaking news and the stories that matter to your neighborhood.
In last week's encounter, police said, the neighbor Soto was arguing with went around the corner to get another neighbor, an off-duty Philadelphia Police officer, for help after Soto claimed he was a cop himself.
When the off-duty officer came to intervene, Soto allegedly threatened the officer with a gun brought from inside his house by a 19-year-old woman, later identified as Isabela Mota, according to police. When the officer identified himself as a cop and told Soto he was under arrest, Soto ran away, police said, but the off-duty officer caught up with him. Soto then punched the off-duty officer, sources said, brawling with him until the officer managed to control and hold him until backup got to the scene.
Soto was then arrested.
Court records show that Soto was arraigned early Friday morning, and his bail was set at $900,000 total. He was being held at Curran-Fromhold Correctional Facility on State Road, court documents show.
Mota, who is accused of egging Soto on, telling him to "Pop them," according to police, was charged with criminal solicitation, possession of an instrument of crime, conspiracy, terroristic threats, illegal gun possession and related offenses in connection with the incident. She was being held at Riverside Correctional Facility on $450,000 bail, court records showed.
Soto is a self-proclaimed civil rights activist on his Facebook page, which has more than 32,000 followers. His mother has been posting to his Facebook page since his arrest Wednesday night, saying that she is stranded inside the home she shares with him while police hold the house awaiting a search warrant.

NBC10 reached out to Soto's mother for comment early Thursday afternoon. She has not responded to that request.
Soto and Mota are scheduled to appear in court for preliminary hearings on June 3.