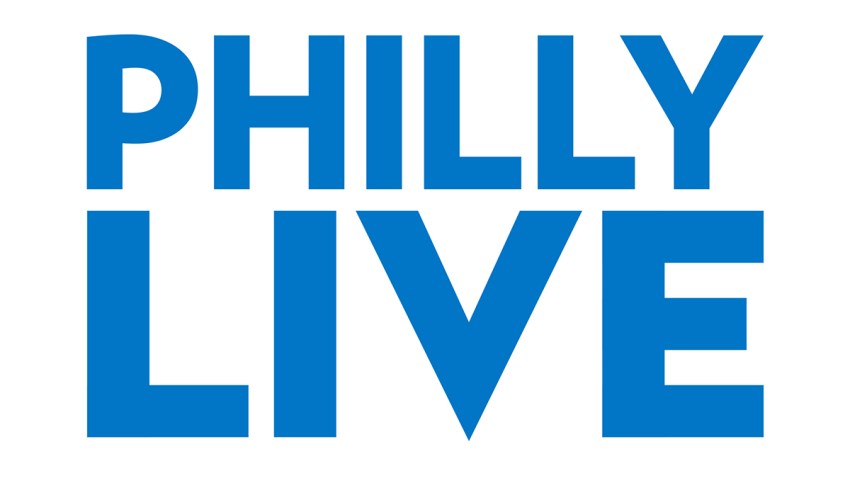 Looking for more information about a subject you saw featured on Philly Live? Find it here!
WEDNESDAY, JANUARY 27
Local
Breaking news and the stories that matter to your neighborhood.
TUESDAY, JANUARY 26
MONDAY, JANUARY 25
FRIDAY, JANUARY 22
Julianne Hough's workout series
Mission Taqueria's Mission Movie Night
THURSDAY, JANUARY 21
Brad Zimmerman's "My Rise to the Middle" at Bucks County Playhouse
TUESDAY, JANUARY 19
Unsoul Food -- Vegan soul food
MONDAY, JANUARY 18
Auditions for America's Got Talent
THURSDAY, JANUARY 14
WEDNESDAY, JANUARY 13
Paris Fit Studios' YouTube channel
TUESDAY, JANUARY 12
MONDAY, JANUARY 11
Growth with Love:
Program begins 1/13/21, and will be every Wednesday from 4:30 p.m.-5:30 p.m. at Gracie Philly, 1231 Bainbridge St, Philadelphia,
To sign up: Parents can email growth.love.success@gmail.com.
FRIDAY, JANUARY 8
THURSDAY, JANUARY 7
WEDNESDAY, JANUARY 6
TUESDAY, JANUARY 5
MONDAY, JANUARY 4
Inside John Legend and Chrissy Teigen's home
THURSDAY, DECEMBER 31
Ratatouille, the TikTok Musical
WEDNESDAY, DECEMBER 30
TUESDAY, DECEMBER 29
MONDAY, DECEMBER 28
Zachary James' "Call Out" Visual Album
Alicia Silverstone's Garden of Life line
THURSDAY, DECEMBER 24
WEDNESDAY, DECEMBER 23
Zoom holiday hair from Martino Cartier
MONDAY, DECEMBER 21
FRIDAY, DECEMBER 18
Four Seasons' Holiday Staycation
THURSDAY, DECEMBER 17
WEDNESDAY, DECEMBER 16
Brandywine Valley SPCA's Holidays Sleepovers program
TUESDAY, DECEMBER 15
MONDAY, DECEMBER 14
Tickets for 1812 Productions "This Is The Week That Is"
FRIDAY, DECEMBER 11
THURSDAY, DECEMBER 10
WEDNESDAY, DECEMBER 9
Straight No Chaser tour tickets
TUESDAY, DECEMBER 8
Order a copy of John Lennon: 1980 Playlist
MONDAY, DECEMBER 7
FRIDAY, DECEMBER 4
THURSDAY, DECEMBER 3
WEDNESDAY, DECEMBER 2
TUESDAY, DECEMBER 1
MONDAY, NOVEMBER 30
ACCT' Phillys "Give Comfort to Cats" campaign
FRIDAY, NOVEMBER 27
Philadelphia's Christmas Village
WEDNESDAY, NOVEMBER 25
MONDAY, NOVEMBER 23
Recipe: Butternut Squash Cheesy Rice with Sausage Serves 4-6
Ingredients:
2 tablespoons extra-virgin olive oil
1 small yellow onion, minced
5 garlic cloves, minced
¼ teaspoon kosher salt
¾ pound (3 to 4 links) uncooked sweet Italian turkey sausage, casings removed
¼ teaspoon ground cinnamon
1½ cups short grain brown rice
4 cups cubed butternut squash (cut into ½ -inch cubes)
4 cups low-sodium vegetable broth
3 sprigs fresh thyme plus 1 tablespoon fresh thyme leaves, divided
6-8 fresh sage leaves
1/3 cup freshly grated Parmesan cheese
1 cup grated Fontina cheese
Freshly ground black pepper (optional)
Instructions:
Heat the olive oil in a Dutch oven or large sauté pan over medium heat. When the oil is hot and shimmering, add the onion, garlic, and salt, and cook for about 5 minutes or until the onions are very soft and translucent. Add the sausage and cinnamon and cook, stirring and breaking up the meat into small pieces with a spatula, for about 5 minutes or until no longer pink. Add the brown rice and cook for 2 minutes, stirring constantly, to toast the grains.
Stir in the butternut squash cubes, and then add the vegetable broth, thyme sprigs, and sage leaves. Bring to a boil, then immediately lower to a simmer. Cover with a lid and cook for 35 minutes until the rice is just tender, the butternut squash is soft, and most of the liquid has been absorbed. (You still want a little liquid in the pan to help create the creamy texture of the finished rice.)
Remove the thyme sprigs and sage leaves with a fork and discard. (Careful, they're hot!). Give the rice a really good stir, breaking down some of the butternut squash cubes. (Your rice will have a risotto-like consistency.)
Turn off the heat and stir in the Parmesan and Fontina cheeses, then stir in the thyme leaves. Taste and season with a little extra salt if needed and freshly ground black pepper (if using). Serve warm.
TIP: Cut prep time in half by buying pre-cubed fresh or frozen butternut squash.
FRIDAY, NOVEMBER 20
Let's Get Zen Yoga Planksgiving Workshop
WEDNESDAY, NOVEMBER 18
Purchase a copy of In Plain Sight
"Rendering Justice" at the African-American Museum in Philadelphia
TUESDAY, NOVEMBER 17
MONDAY, NOVEMBER 16
An Evening with Victoria Wyeth
FRIDAY, NOVEMBER 13
Our Ballad for the Ballot Counters
THURSDAY, SEPTEMBER 12
WEDNESDAY, SEPTEMBER 11
TUESDAY, SEPTEMBER 10
Pennsylvania Conference for Women
FRIDAY, SEPTEMBER 6