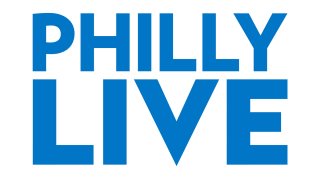 Looking for more information about a subject you saw featured on Philly Live? Find it here!
WEDNESDAY, OCT. 20
Local
Breaking news and the stories that matter to your neighborhood.
TUESDAY, OCT. 19
MONDAY, OCT. 18
Jackie Fabulous at Punch Line Philly
THURSDAY, OCT. 14
WEDNESDAY, OCT. 13
TUESDAY, OCT. 12
'Minor Character' at Wilma Theater
MONDAY, OCT. 11
FRIDAY, OCT. 8
Duracell Lithium Coin Batteries
THURSDAY, OCT. 7
'Days of Our Lives: Beyond Salem'
WEDNESDAY, OCT. 6
TUESDAY, OCT. 5
Adult Trick-or-Treat at Chaddsford Winery
Dutch Wonderland - Happy Hauntings
Linvilla Orchards' Pumpkinland
Monster Mash Bloody Mary Challenge
MONDAY, OCT. 4
FRIDAY, OCT. 1
Arlen Specter US Squash Center
Autumn Colors Season at Longwood Gardens
Franklin Institute's Franklin Fright
Revolutionary Germantown Festival
THURSDAY, SEPT. 30
WEDNESDAY, SEPT. 29
TUESDAY, SEPT. 28
Drop the Mic Mentoring Conference
MONDAY, SEPT. 27
The Lex Effect at W Philadelphia Hotel
Schele Williams' 'Your Legacy'
FRIDAY, SEPT. 24
Sopranos Trivia to Benefit The PSPCA
WATCH: 'The Adventure of Zippy Junior'
THURSDAY, SEPT. 23
Marvel Studios' Black Panther In Concert
WEDNESDAY, SEPT. 22
Philly POPS' 'Sinatra: A Man and His Music'
TUESDAY, SEPT. 21
Chestnut Hill's Fall for the Arts Festival
Van Gogh: The Immersive Experience
WEDNESDAY, SEPT. 15
Center City District Restaurant Week
Lysol Here for Healthy Schools
TUESDAY, SEPT. 14
Melinda Emerson's 'Become Your Own Boss in 12 Months'
Visit Philadelphia: Black Greek Edition
MONDAY, SEPT. 13
FRIDAY, SEPT. 10
Germantown's Fashion's Night Out
Haverford First Fest Music Festival
Moe's Tavern Pop-Up at Springfield Mall
Philadelphia Eagles' Fly Collection
Philadelphia Tattoo Arts Convention
Poké Pier Event - Cherry Street Pier
THURSDAY, SEPT. 9
'A Song of Remembrance: Tribute to 9/11'
Comcast NBCUniversal LIFT Labs
FRIDAY, SEPT. 3
Downtown Oxford First Friday Car Show
First Friday at the Barnes Foundation
Museum of the American Revolution
WEDNESDAY, SEPT. 1
TUESDAY, AUG. 31
MONDAY, AUG. 30
FRIDAY, AUG. 27
Back 2 School Bookbag Extravaganza
Feminist Flea Market & Craft Fair
Roller Skating at Wells Fargo Center
THURSDAY, AUG. 26
WEDNESDAY, AUG. 25
Kendall's Crusade's One-Armed Golf Challenge
FRIDAY, AUG. 13
Cecily Strong's 'This Will All Be Over Soon'
Kidchella at Smith Memorial Playground
THURSDAY, AUG. 12
Can't Wait Live: A Concert for Jobs, Climate & Care
WEDNESDAY, AUG. 11
Jeremy Piven at Keswick Theatre
TUESDAY, AUG. 10
MONDAY, AUG. 9
ACCT Philly Foster Pet Program
FRIDAY, JULY 30
THURSDAY, JULY 29
Aktive Presents: Chill Vibes - The Karaoke Experience
WEDNESDAY, JULY 28
The Marilu Henner Show at Bucks County Playhouse
TUESDAY, JULY 27
Shofuso Japanese House and Garden
Urasenke Philadelphia Tea Lessons
MONDAY, JULY 26
THURSDAY, JULY 22
'The Last Letter From Your Lover'
WEDNESDAY, JULY 21
Chestnut Hill's Christmas in July
TUESDAY, JULY 20
Mann Center for the Performing Arts Events
MONDAY, JULY 19
Quintessence Theatre Group's 'The Skin of Our Teeth'
FRIDAY, JULY 16
Casting for 'PRIDE AND PREJUDICE: An experiment in romance'
Kidchella at Smith Memorial Playground
National Ice Cream Day Deals, Freebies
4th Annual Philadelphia Concours d'Elegance at Simeone Foundation Automotive Museum
THURSDAY, JULY 15
'The Real Housewives of New York City'
WEDNESDAY, JULY 14
Postpartum Depression Documentary Go FundMe
TUESDAY, JULY 13
Denise Caldwell's Fashion Advice
MONDAY, JULY 12
'Taking Up Space' by Alyson Gerber
FRIDAY, JULY 9
Linvilla Orchards' Blueberry Festival
Philadelphia Piazzolla Festival
THURSDAY, JULY 8
Victory's Brotherly Love Hazy IPA
WEDNESDAY, JULY 7
TUESDAY, JULY 6
PACTS at the Franklin Institute
MONDAY, JULY 5
Bill Bellamy at SoulJoel's Comedy Dome
FRIDAY, JULY 2
Let's Talk Philly Conversation Circles
THURSDAY, JULY 1
Harry Potter the Exhibition at the Franklin Institute
WEDNESDAY, JUNE 30
TUESDAY, JUNE 29
Hannah Berner at Helium Comedy Club
MONDAY, JUNE 28
Ambassadors Jazztet of the United States Army Field Band
Philly POPS on Independence for Wawa Welcome America
FRIDAY, JUNE 25
Northern Liberties Mural Scavenger Hunt
Old-Fashioned Ice Cream Festival
Upper Darby's First Pride Festival
THURSDAY, JUNE 24
Pocono Mountains Visitors Bureau
WEDNESDAY, JUNE 23
TUESDAY, JUNE 22
All About MossRehab With Ali Stroker
Upper Darby Underground Railroad Walking Tour
MONDAY, JUNE 21
Love + Grit Podcast Music Series
FRIDAY, JUNE 18
Juneteenth Celebration at AAMP
Juneteenth Festival in Germantown
Philadelphia Juneteenth Parade & Festival
THURSDAY, JUNE 17
Canopy by Hilton Philadelphia Center City
WEDNESDAY, JUNE 16
Kidchella at Smith Memorial Playground
MONDAY, JUNE 14
Southside Film Festival Bethlehem
WEDNESDAY, JUNE 9
TUESDAY, JUNE 8
Johnny Showcase & the Mystic Ticket
MONDAY, JUNE 7
Yuva's CureDuchenne Muscular Dystrophy Fundraiser Campaign
FRIDAY, JUNE 4
Strawberry Festival – Linvilla Orchards
Rittenhouse Square Fine Arts Show
THURSDAY, JUNE 3
Attico Rooftop Restaurant & Bar
JG Skyhigh Lounge Philadelphia
Philly Spin-in Ride for Little Hearts
WEDNESDAY, JUNE 2
Germantown United Community Development Corp.
TUESDAY, JUNE 1
FRIDAY, MAY 28
THURSDAY, MAY 27
'New Grit: Art & Philly Now' at Philadelphia Museum of Art
WEDNESDAY, MAY 26
Museum of the American Revolution
'Version Zero' Event at Free Library of Philadelphia
TUESDAY, MAY 25
Blue Cross RiverRink Summerfest
Comcast NBCUniversal Memorial Salute at the Mann
MONDAY, MAY 24
FRIDAY, MAY 21
'Morning Show Mysteries: Murder Ever After'
THURSDAY, MAY 20
WEDNESDAY, MAY 19
TUESDAY, MAY 18
MONDAY, MAY 17
My Local Brew Works' Beer Giveaway
Shipt and Purina Pets Lookalike Sweepstakes
FRIDAY, MAY 14
CVS Minute Clinic Health Screening
TUESDAY, MAY 11
Brandon Leake at Punch Line Philly
MONDAY , MAY 10
FRIDAY, MAY 7
East Passyunk Avenue's Garden Days
THURSDAY, MAY 6
Four Seasons Philadelphia's Mother's Day Offers
Old City District Mother's Day
WEDNESDAY, MAY 5
Sixers Youth Foundation Sneaker Auction
TUESDAY, MAY 4
Flyers' 'Take Your Shot' Campaign
Free Admission for Hospital Workers
MONDAY, MAY 3
Corner Bakery Treats for Teachers, Nurses
'Everybody Fights: So Why Not Get Better at It?'
Kimmel Center Teacher Appreciation
FRIDAY, APRIL 30
Faith and Liberty Discovery Center
THURSDAY, APRIL 29
Gift of Life Organ Donor Registration
Location 215 Presents Spring Arts Pop-Up
WEDNESDAY, APRIL 28
Shofuso Japanese House and Garden
TUESDAY, APRIL 27
MONDAY, APRIL 26
'Is There Still Sex in the City?'
THURSDAY, APRIL 22
WEDNESDAY, APRIL 21
TUESDAY, APRIL 20
FRIDAY, APRIL 16
Flyers' Hockey Fights Cancer gear
THURSDAY, APRIL 15
'Law & Order: Organized Crime'
WEDNESDAY, APRIL 14
Kamali Thompson | on Instagram | on Twitter
Total Performance Physical Therapy
TUESDAY, APRIL 13
MONDAY, APRIL 12
FRIDAY, APRIL 9
King of Prussia Restaurant Week
THURSDAY, APRIL 8
Northern Liberties Restaurant Week
WEDNESDAY, APRIL 7
Robi Hager: So Far at the Arden
TUESDAY, APRIL 6
Philadelphia Eagles Cheerleaders' Dance Class
MONDAY, APRIL 5
WEDNESDAY, MARCH 31
TUESDAY, MARCH 30
Bringing Israel Home with chef Mike Solomonov
FRIDAY, MARCH 26
THURSDAY, MARCH 25
'Big Time: Life in an Endangerous Age' at the Philadelphia Zoo
For Pete's Sake Virtual Experience
WEDNESDAY, MARCH 24
Penny Zenker's 'The Productivity Zone'
TUESDAY, MARCH 23
'Remember the Ladies': The World Premiere of a New Choral Work by Dr. Melissa Dunphy
MONDAY, MARCH 22
FRIDAY, MARCH 19
Michael Blackson at Helium Comedy Club
THURSDAY, MARCH 18
Exton Square Mall Drive-in Movies
Kellogg's Special K Snack Bars
West Chester's 'Carnival of Ruin'
WEDNESDAY, MARCH 17
St. Patrick's Day Deals and Freebies
TUESDAY, MARCH 16
'Call Your Grandmother' Podcast
MONDAY, MARCH 15
'For the Love of Opera: Celebrating RBG's 88th Birthday'
FRIDAY, MARCH 12
Youth America Grand Prix in Philly
THURSDAY, MARCH 11
Student Earns $1M in Scholarships
TUESDAY, MARCH 9
EgoPo Classic Theater's 'Rockaby"
Mainline Fashionista Ashley Myers
MONDAY, MARCH 8
Being/With: Home at Bates Dance Festival
FRIDAY, MARCH 5
Sisterly Love Citywide Food Fair
Sixers/Stroehmann King or Queen of the Classroom
THURSDAY, MARCH 4
Jacqueline City Apparel Fashion Show
WEDNESDAY, MARCH 3
Jewish Family and Children's Service of Greater Philadelphia
Van Gogh: The Immersive Experience
TUESDAY, MARCH 2
Daring Diagonal Virtual Museum
MONDAY, MARCH 1
THURSDAY, FEB. 25
Great Music of All-Time Podcast
Theatre Horizon Art House with the Napoli family
WEDNESDAY, FEB. 24
TUESDAY, FEB. 23
Voices of Hope: A Black History Month Celebration
MONDAY, FEB. 22
Baby Jack and Company / Prayers for Finn
East Passyunk Avenue Restaurant Week
FRIDAY, FEB. 19
Dare to Make History: Chasing a Dream and Fighting for Equity
Michelle Cann Plays Florence Price
THURSDAY, FEB. 18
WEDNESDAY, FEB. 17
TUESDAY, FEB. 16
Crayola IDEAworks: The Creativity Exhibition
MONDAY, FEB. 15
11th Hour Theatre Company's 'Sweet 16'
FRIDAY, FEB. 12
THURSDAY, FEB. 11
WEDNESDAY, FEB. 10
Rock and Roll Hall of Fame voting
TUESDAY, FEB. 9
Valentine's Day Gifts:
MONDAY, FEB. 8
25 local places for Valentine's Day dinner, brunch or to get a food gift
Jane's Tea House Galentine's Day Tea Party
Jane's Tea House Valentine's Day Brunch
Brandywine Zoo virtual Galentine's Day
Painting with a Twist Galentine's Day
FRIDAY, FEB. 5
African American Children's Book Fair
Super Bowl Deals
THURSDAY, FEB. 4
Smith Memorial Playground & Playhouse
WEDNESDAY, FEB. 3
TUESDAY, Feb. 2
MONDAY, Feb. 1
Christine Pittman's The Cookful Super Bowl Snacks:
Air Fryer Bacon-Wrapped Shrimp
Air Fryer Loaded Cheese Sticks
FRIDAY, JANUARY 29
THURSDAY, JANUARY 28
WEDNESDAY, JANUARY 27
TUESDAY, JANUARY 26
MONDAY, JANUARY 25
FRIDAY, JANUARY 22
Julianne Hough's workout series
Mission Taqueria's Mission Movie Night
THURSDAY, JANUARY 21
Brad Zimmerman's "My Rise to the Middle" at Bucks County Playhouse
TUESDAY, JANUARY 19
Unsoul Food -- Vegan soul food
MONDAY, JANUARY 18
Auditions for America's Got Talent
THURSDAY, JANUARY 14
WEDNESDAY, JANUARY 13
Paris Fit Studios' YouTube channel
TUESDAY, JANUARY 12
MONDAY, JANUARY 11
Growth with Love:
Program begins 1/13/21, and will be every Wednesday from 4:30 p.m.-5:30 p.m. at Gracie Philly, 1231 Bainbridge St, Philadelphia,
To sign up: Parents can email growth.love.success@gmail.com.
FRIDAY, JANUARY 8
THURSDAY, JANUARY 7
WEDNESDAY, JANUARY 6
TUESDAY, JANUARY 5
MONDAY, JANUARY 4
Inside John Legend and Chrissy Teigen's home
THURSDAY, DECEMBER 31
Ratatouille, the TikTok Musical
WEDNESDAY, DECEMBER 30
TUESDAY, DECEMBER 29
MONDAY, DECEMBER 28
Zachary James' "Call Out" Visual Album
Alicia Silverstone's Garden of Life line
THURSDAY, DECEMBER 24
WEDNESDAY, DECEMBER 23
Zoom holiday hair from Martino Cartier
MONDAY, DECEMBER 21
FRIDAY, DECEMBER 18
Four Seasons' Holiday Staycation
THURSDAY, DECEMBER 17
WEDNESDAY, DECEMBER 16
Brandywine Valley SPCA's Holidays Sleepovers program
TUESDAY, DECEMBER 15
MONDAY, DECEMBER 14
Tickets for 1812 Productions "This Is The Week That Is"
FRIDAY, DECEMBER 11
THURSDAY, DECEMBER 10
WEDNESDAY, DECEMBER 9
Straight No Chaser tour tickets
TUESDAY, DECEMBER 8
Order a copy of John Lennon: 1980 Playlist
MONDAY, DECEMBER 7
FRIDAY, DECEMBER 4
THURSDAY, DECEMBER 3
WEDNESDAY, DECEMBER 2
TUESDAY, DECEMBER 1
MONDAY, NOVEMBER 30
ACCT' Phillys "Give Comfort to Cats" campaign
FRIDAY, NOVEMBER 27
Philadelphia's Christmas Village
WEDNESDAY, NOVEMBER 25
MONDAY, NOVEMBER 23
Recipe: Butternut Squash Cheesy Rice with Sausage Serves 4-6
Ingredients:
2 tablespoons extra-virgin olive oil
1 small yellow onion, minced
5 garlic cloves, minced
¼ teaspoon kosher salt
¾ pound (3 to 4 links) uncooked sweet Italian turkey sausage, casings removed
¼ teaspoon ground cinnamon
1½ cups short grain brown rice
4 cups cubed butternut squash (cut into ½ -inch cubes)
4 cups low-sodium vegetable broth
3 sprigs fresh thyme plus 1 tablespoon fresh thyme leaves, divided
6-8 fresh sage leaves
1/3 cup freshly grated Parmesan cheese
1 cup grated Fontina cheese
Freshly ground black pepper (optional)
Instructions:
Heat the olive oil in a Dutch oven or large sauté pan over medium heat. When the oil is hot and shimmering, add the onion, garlic, and salt, and cook for about 5 minutes or until the onions are very soft and translucent. Add the sausage and cinnamon and cook, stirring and breaking up the meat into small pieces with a spatula, for about 5 minutes or until no longer pink. Add the brown rice and cook for 2 minutes, stirring constantly, to toast the grains.
Stir in the butternut squash cubes, and then add the vegetable broth, thyme sprigs, and sage leaves. Bring to a boil, then immediately lower to a simmer. Cover with a lid and cook for 35 minutes until the rice is just tender, the butternut squash is soft, and most of the liquid has been absorbed. (You still want a little liquid in the pan to help create the creamy texture of the finished rice.)
Remove the thyme sprigs and sage leaves with a fork and discard. (Careful, they're hot!). Give the rice a really good stir, breaking down some of the butternut squash cubes. (Your rice will have a risotto-like consistency.)
Turn off the heat and stir in the Parmesan and Fontina cheeses, then stir in the thyme leaves. Taste and season with a little extra salt if needed and freshly ground black pepper (if using). Serve warm.
TIP: Cut prep time in half by buying pre-cubed fresh or frozen butternut squash.
FRIDAY, NOVEMBER 20
Let's Get Zen Yoga Planksgiving Workshop
WEDNESDAY, NOVEMBER 18
Purchase a copy of In Plain Sight
"Rendering Justice" at the African-American Museum in Philadelphia
TUESDAY, NOVEMBER 17
MONDAY, NOVEMBER 16
An Evening with Victoria Wyeth
FRIDAY, NOVEMBER 13
Our Ballad for the Ballot Counters
THURSDAY, SEPTEMBER 12
WEDNESDAY, SEPTEMBER 11
TUESDAY, SEPTEMBER 10
Pennsylvania Conference for Women
FRIDAY, SEPTEMBER 6