A historic Old City Philadelphia building destroyed by a four-alarm fire remained standing Monday after its demolition was put on hold to give investigators more time to determine a cause for the blaze.
The Bureau of Alcohol, Tobacco, Firearms and Explosives (ATF) said the demolition of 239 Chestnut Street won't take place for the foreseeable future.
Last week, the city's Department of Licenses and Inspections said demolition would begin this week and it would take at least a week for construction crews to knock down what's left of the six-story building, built in the 19th-century.
Local
Breaking news and the stories that matter to your neighborhood.
Federal and city officials had yet to enter the structure as of Monday. The ATF said they hoped to get inside early this week.

Adjacent buildings need to be reinforced so that ATF investigators can conduct a search of the structure in hopes of determining a cause for the Feb. 18 blaze.
The building, which housed residences and businesses, was gutted by an aggressive fire.
L&I deemed the building imminently dangerous in the wake of the fire, but retained outside engineers to see if the building's brownstone, plaster and cast-iron façade could be salvaged.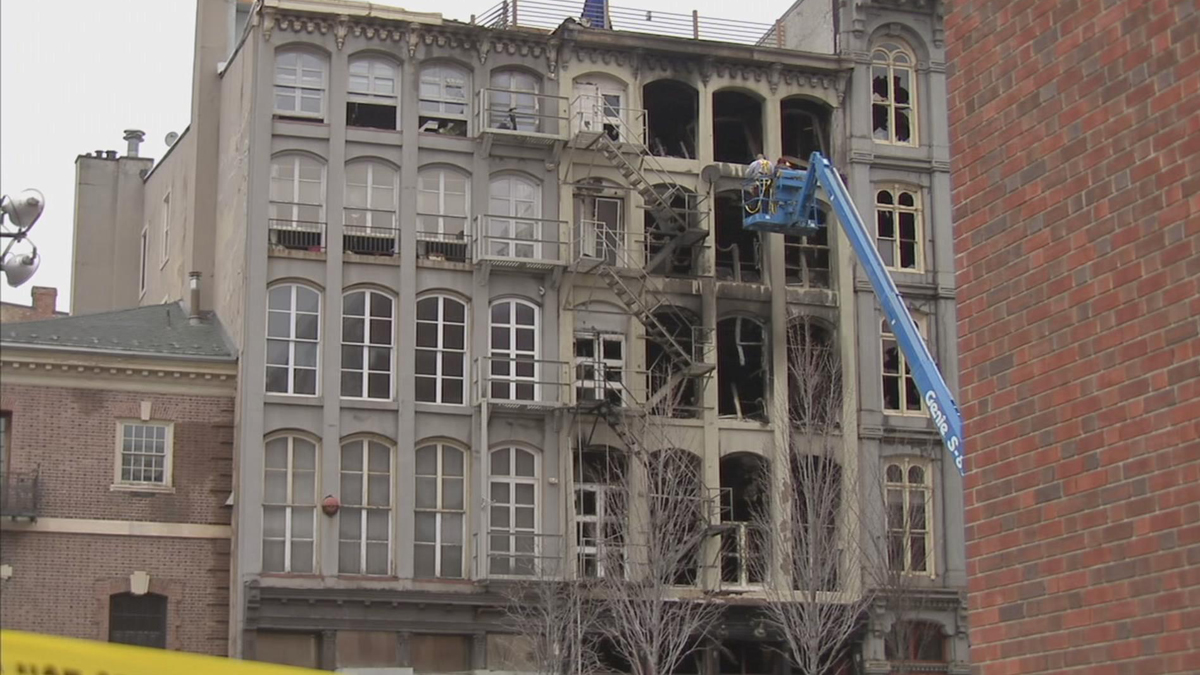 An analysis determined the upper floor façade of brownstone and plaster was beyond repair, an L&I spokeswoman said, but the first floor cast-iron façade will be saved.
A 3D laser scan of the building's remaining structure was completed on Friday. L&I says it will help inform architects designing a new building for the site.
Once the investigation is complete, the building will be taken down, the ATF said.
Fire and water also damaged two attached historic buildings. One neighboring business, The Little Lion restaurant, expected to be closed for at least two months. A fundraiser for the restaurant's employees was planned for Sunday at Mad Rex.
Chestnut Street remains closed between 3rd and 2nd streets.