Shaira Arias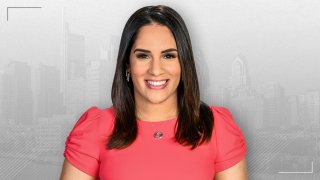 Shaira Arias is an Emmy Award winning multimedia journalist for NBC10 and Telemundo62. She can be seen weeknights on Noticiero Telemundo62 at 6 p.m. and 11 p.m.
Shaira joined NBC10 and Telemundo62 in February 2020 and enjoys connecting with her audience and sharing their stories. As a bilingual reporter, she is passionate about creating a bridge between the Spanish and English-speaking audiences. Shaira loves covering the culture, soul and history of Philadelphia and its surrounding area.
"I love the diversity in its residents; there are people from all of over the country that live in Philadelphia," said Shaira. "The stories in Philadelphia are constantly making national headlines which challenges me every day as a journalist."
Prior to joining NBC10 and Telemundo62, Arias served as a multimedia journalist for two years at WUVP-TV. Prior to that, she worked as a field producer, freelance reporter and assignment desk editor for KMEX-TV in Los Angeles.
Shaira graduated from California State University, Fullerton with a bachelor's degree in Communications and concentration in Broadcast Journalism. She has been nominated numerous times for her work and in 2019, she was recognized with a Mid-Atlantic Emmy® Award in the Human-Interest category for "Cosecha Sin Frutos" (Fruitless Harvest), a story about the hardships that immigrant agriculture workers face in the fields picking crops.
Born and raised in the Bronx, New York, Shaira comes from a supportive, Dominican family and was a candidate for Miss Dominican Republic USA in 2014. When she's not covering news, Shaira enjoys travelling, spending time with family, watching movies and volunteering at local community events.
Connect with Shaira!
Twitter: @Shairaariastv
Instagram: @Shairaariastv
Facebook: @Shairaariastv