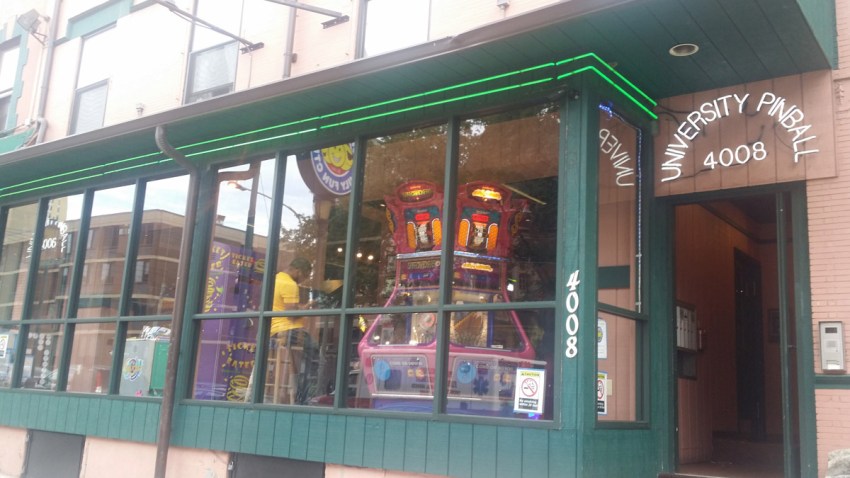 Not everyone in Philadelphia is frustrated by the papal visit.
While hundreds of thousands of people flocked toward the activities in Center City on Saturday, residents in University City, just outside of the busy "Pope Zone" say their neighborhood has been just fine, if not calmer than usual.

"It's definitely been quiet around here," Southwest Philadelphia resident Kia Hinton said.

Suspended trolley service threw Hinton for a loop when she ventured out with her friend's daughter from southwest Philadelphia early Saturday, but she was still able to drive to The Last Word Bookstore near 40th and Walnut Streets and easily found parking.

"It was crazy because we saw trolleys coming up from Center City, but none going down. So we waited about 30 minutes and then we went back and got a car and we drove," Hinton said. "I took her to the arcade, we stopped in the bookstore, and we're just taking it easy, entertaining ourselves."

Throughout the day, residents were out taking pleasure in bike rides down the middle of streets that were closed to car traffic, strolls through area parks, and trips to local entertainment centers.

West Philadelphia resident Kara Bythewood said she, her boyfriend and their two children had an easy commute in to the University Family Fun Center near 40th and Spruce Streets.
"We drove over from west and I had no problem getting in. I didn't want to get caught up in that crazy traffic downtown, so this was a nice way to do something different," she said.
Local
Breaking news and the stories that matter to your neighborhood.
University City resident Gabrielle Sabulski was out doing laundry midday Saturday. She said she was happy that she could carry on with life as usual despite the Pope's visit and that she intended to treat this weekend like any other weekend.
"I'm not Catholic and I'm not of a denomination that subscribes to his beliefs and doctrines, so I didn't go," she said. "I haven't been to Center City since Wednesday. My husband is locked down there for work; he won't be home until Monday. But I have to get on with my life, you know?"
Christopher Mullen and his 5-year-old son Christopher went out for a stroll in their Spruce Hill neighborhood looking for food and fun since Mullen's wife was stuck working in Center City.
"My fiancée works at 17th and Callowhill; she's been there since Thursday and can't come home until Monday. So, it's just us guys fending for ourselves," he said.
Mullen also noted the unusual quiet in his neighborhood, but said it's been pleasant.
"It's actually been really quiet around here. It's almost like the Thanksgiving holiday. It seems like most of the students are away, and traffic has been a little more moderate; it's been nice."