Philadelphia has made it to Round Two.
The city is among 20 finalists for the location of Amazon's much sought-after second headquarters, the online retail giant announced Thursday.
"Thank you to all 238 communities that submitted proposals. Getting from 238 to 20 was very tough – all the proposals showed tremendous enthusiasm and creativity," Amazon said in a statement.
Hundreds of cities and counties launched ambitious — and often expensive — campaigns to lure Amazon, touting the reasons why one of the world's largest companies should choose their locations as the place for expansion.
Two New Jersey cities did not make the cut: Camden and New Brunswick. Newark, New Jersey, however, remains alive, as does Philly's Pennsylvania rival, Pittsburgh.
Philadelphia officials have wooed Amazon for months, and they've spent a hefty sum on their self-publicity campaign. The #PhillyDelivers push cost $245,000.
Local
Breaking news and the stories that matter to your neighborhood.
Mayor Jim Kenney, praising the effort in October last year, described Philadelphia as "in the Goldilocks zone" for the massive second headquarters called HQ2 by Amazon.
"Our location is central on the Northeast corridor, our talent pool is vast, and Philadelphia has all of the amenities Amazon's employees want, at a lower cost than other big cities," Kenney said.
On Tuesday, he called Philadelphia inclusion on the shortlist as "an exciting milestone for the city."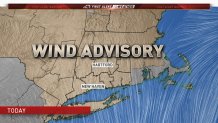 The craze among cities and counties to draw Amazon comes with a huge expected windfall of jobs and related economic benefits. Amazon has promised 50,000 jobs and as much as $5 billion in local investment for the site and surrounding area chosen for H2Q.
At the same time that potential destinations and Amazon have poured on the optimistic outlook for the creation of a second massive headquarters, local officials in many of the competing locations have already promised huge tax breaks. In New Jersey, former Gov. Chris Christie offered $7 billion in tax breaks to Amazon if the company chose Newark.
Boston officials have promised $75 million in new affordable housing for Amazon's future employees.
Here is the full list of the finalists, in alphabetical order:
- Atlanta, GA
- Austin, TX
- Boston, MA
- Chicago, IL
- Columbus, OH
- Dallas, TX
- Denver, CO
- Indianapolis, IN
- Los Angeles, CA
- Miami, FL
- Montgomery County, MD
- Nashville, TN
- Newark, NJ
- New York City, NY
- Northern Virginia, VA
- Philadelphia, PA
- Pittsburgh, PA
- Raleigh, NC
- Toronto, ON
- Washington D.C.
Check back for updates to this breaking news story.