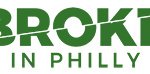 Every month, New Jersey resident Kimberly Deal has to decide which bills to pay and which to put off for another time.
"You rob Peter to pay Paul," she told NBC10. "You call utility companies and beg them for mercy and get put on payment plans."
It's the same every month. Sitting on the stoop of her Pleasantville, New Jersey, home, Deal pointed out one vacant house that had been foreclosed. On the other side, eviction crews emptied another home.
"It's been going this way in this area for some time now," she said.
Housing insecurity burdens hundreds of thousands of Americans, especially people with lower incomes or those who live paycheck to paycheck.
In Deal's section of Atlantic County, 61 percent of residents pay more than 30 percent of their income on housing, according to U.S. Census data. The median income for her zip code is 41,802.
Local
Breaking news and the stories that matter to your neighborhood.
On the Pennsylvania side, families in North Philadelphia are the most burdened by rent and mortgages. Half of residents pay at least 30 percent of their income on housing. And the median income for that area is well below the poverty line: $21,630 for a family of four, according to U.S. Census data.
"If I run out of food … I can't do nothing about it because I have to pay my rent," Luz Valle, a mother of hour, said.
Across the region, stagnant incomes are largely to blame for housing insecurity not gentrification.
The 2018 State of the City report by Pew Charitable Trusts determined that while more jobs have been added in Philadelphia, that has not necessarily corresponded to higher wages. Nearly 45 percent of households still earn $35,000 or less annually, according to the report. And the poverty rate, as a whole, stood stagnant at 26 percent, more than double the national average.
"When you're spending 40 [or more] percent of your income on housing on any given day, you have to make a decision," Ira Goldstein of the Reinvestment Fund said.
Those are the kinds of decisions Deal has to make constantly. Neighboring Mount Laurel, New Jersey, could present a possible solution.
The Ethel Lawrence Homes is the state's first suburban affordable housing community aimed at helping low-income residents. The development offers one-bedroom, two-bedroom and three-bedroom units for families earning between $8,150 to $48,900 for a family of four.
Ethel Lawrence Homes even inspired a legal term in New Jersey. The so-called Mount Laurel doctrine requires communities to offer housing that reflects the full spectrum of incomes.
"This isn't a question of 'Can we solve this problem?' We know how to do it," Kevin Walsh of the Fair Share Housing Center said.
"They can have the million dollar mansions if they want them. But they also have to make sure that there's more homes for people that are newlyweds, for people that are single mothers."