The death of Dr. David Kennedy while imprisoned at Montgomery County Correctional Facility last month remains under investigation, with county officials waiting for final tests to come back before they announce a cause.
Kennedy, 48, was found dead inside the hilltop jail in Eagleville in the early morning hours of Dec. 18. The Pennsburg pediatrician was awaiting a preliminary hearing on child pornography charges after he was unable to post $250,000 bail.
For Montgomery County, his death is not an isolated incident over the last decade, according to records obtained by NBC10.com through a right-to-know request.
Kennedy is the 25th county inmate to die in custody since 2007.
In two of those deaths, resulting lawsuits led to $462,500 in settlements, the county said. An assistant county solicitor refused to identify which inmates' deaths prompted the lawsuits. But federal court records indicate that one of the settlements was for $325,000 in the death of Patricia Pollock. The 25-year-old woman died Sept. 27, 2011 from "acute fulminant verrucous endocarditis," or sudden and severe inflammation of the heart, according to the county.
Before she died, Pollock had been in custody on $10,000 bail for theft and DUI charges, according to a published report. The lawsuit contended that the jail's medical staff ignored Pollock's symptoms for more than four days before she was eventually transported to Mercy Suburban Hospital in East Norriton, where she died. It remains unclear how much of that settlement was paid by the county, since the contractor that handled the jail's medical services at the time was also a defendant in the lawsuit.
That contractor, Correctional Medical Care, was paid $4 million a year, Newsworks reported in 2013. The county since switched to another medical provider for the facility, the website reported.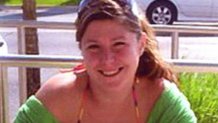 In addition to Pollock's death, 17 other inmates died from medical emergencies or illnesses, county records show.
Local
Breaking news and the stories that matter to your neighborhood.
Five of the inmate deaths were by "suicide, hanging," with a sixth described as "hanging in cell."
Montgomery County Correctional Facility Warden Julio Algarin defended his jail's ability to "screen for mental health problems" and noted that his staff oversees a suicide watch program.
"Unlike the national trends, we have not seen an increase in suicides in our prison. In fact, we only had one suicide in the last three years," Algarin said in a statement.
He added, "I am very proud to note that we prevented 38 suicides in 2016."
The 18 deaths ruled to be from various medical conditions included two heart attacks and two cases of live cancer. None of the 25 death records provided included names of the inmates, including Kennedy's, whose record includes "pending investigation" for reason of death. An assistant Montgomery County solicitor cited healthcare privacy laws in refusing to identify the inmates. Some of the inmates have been identified in previously published reports, however.
David Minnich, who was awaiting charges of aggravated indecent assault of a child, died Dec. 20, 2012 by hanging himself in his cell. His wife sued the county for in excess of $175,000, according to an online news report. Federal court records indicate a settlement was reached, but the amount was sealed.
Another reported inmate death was that of a former finance director for the Valley Forge Convention and Visitor's Bureau. William T. Barnes, 72, was the oldest of the 25 inmates to die. He died at the prison from heart disease, May 27, 2012.
Algarin said the county's inmate population averages about 11,000 inmates each year and with such a large number of people comes medical emergencies and illnesses.
"We take the health and welfare of those in our custody very seriously. And like any community, members of our prison population suffer from heart disease, kidney disease, cancer and other illnesses," Algarin said. "The Correctional Facility offers ongoing medical care and treatment for those inmates with health problems and we are quick to respond in medical emergencies."
Some details to the inmate deaths include:
- Fourteen of the deaths occurred inside the jail, nine occurred at Mercy Suburban Hospital, one occurred at the Hospital of the University of Pennsylvania in Philadelphia and one occurred at the now-closed Montgomery Hospital in Norristown.
- The youngest inmate to die in custody was a 22-year-old found dead in his jail cell, Oct. 7, 2012. The cause of death was ruled "hanging in cell." He was in custody for what the county described only as "Drug Act X."
- After Barnes, the second-oldest inmate to die was a 64-year-old on June 19, 2011. The cause was "metastatic lung cancer."
- Since the beginning of 2014, five inmates have died in custody, including Kennedy. The three previous years, 2011 to 2013, 13 inmates died.
County funding for the correctional facility has increased more than $8 million from 2011 to 2016, according to budget figures.
Algarin said an additional $2 million has been invested in psychiatric services and medical professional staffing at the jail.
"We increased medical professional staffing hours by around 43 percent," he said.