A man who dressed up as characters like Mickey Mouse and SpongeBob SquarePants at children's birthday parties is accused of sexually assaulting at least five minors. Officials fear there could be more victims.
Michael Cripps — whose side job involved working as movie, TV and book characters — sexually abused his victims over a series of years, according to Delaware County District Attorney Jack Whelan's office. Several of the charges date back nearly a decade, according to court records.
The 43-year-old Colwyn man faces more than 120 counts, including corrupting minors, indecent sexual assault of minors, involuntary deviate sexual intercourse, indecent assault of children and endangering child welfare, according to court records.
"He goes after young boys, he exploits these young boys and he sexually molests these young boys and in effect ruins these young boys' lives," Whelan said.

Cripps was initially arrested on Oct. 18 but arrested again on Oct. 22 after new allegations came to light, the DA's office said. He has remained jailed on $250,000 bail since his second arrest. As he was led out of the courthouse Monday, he shouted profanities and proclaimed his innocence.
Local
Breaking news and the stories that matter to your neighborhood.
Police first investigated Cripps in 2013 but he was never charged. He came back into focus after a 5-year-old boy's parent contacted authorities in September. The boy told police Cripps sexually assaulted him at least twice, once in the bathroom and once outside.
A young man also accused Cripps of sexually assaulting him several times when he was between the ages of 12 and 16. The man said the sexual assaults occurred in Delaware County between late 2008 or early 2009 and September of 2011.

Another boy told investigators Cripps sexually assaulted him several times when he was between the ages of 6 and 9 from July 2009 to July 2012.
A witness also accused Cripps of sexually assaulting the third victim as well as a fourth boy who was 7 years old. The witness said Cripps often solicited him to participate in sexual acts with the younger boys, according to the criminal complaint. The witness told investigators he saw Cripps bring other younger boys to his home, take them to his bedroom and stay with them overnight on several occasions.

A teen boy also told police Cripps sexually assaulted him as he was sleeping in his Drexel Hill home when he was 10 years old.
In addition to the sexual abuse allegations, police also say their investigation of Cripps began in July 2012 when he allegedly slept in the same bed with four boys between the ages of 8 and 17. Officials say one of the boys got into a physical altercation with Cripps when he refused to sleep in bed with him. Cripps provided childcare for the four boys while their mothers were at work, according to the criminal complaint.
"He typically befriends women, forms a relationship and these women are all women who have young boys in their custody," Whelan said.
Investigators say Cripps made connections with the parents with his child birthday party side business called "M.C. Parties."
"He advertises that he wants to come to children's parties and when he comes to children's parties he will dress up like Mickey Mouse or Minnie Mouse," Whelan said. "It's a parent's worst nightmare."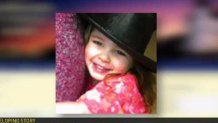 Whelan said Cripps even intimidated some of his victims to prevent them from speaking out.
"When these kids started to resist he would then show anger and emotion to try and surpass their resistance," Whelan said.
An attorney listed in court records as representing Cripps didn't immediately return requests for comment.
Investigators fear there could be other victims. Anyone with information is asked to contact county detectives at 610 891-4700.