Tracy Davidson, Vai Sikahema and Jessica Boyington took the #NBC10Mornings show on the road for the first Wawa Wednesday.
#NBC10Mornings Starting Out Day Visiting YOU at Local Wawas
The first stop on the months-long tour was the convenience store on Naamans Creek Road in Chadds Ford, Delaware County, Pennsylvania.
Renovations for Hundreds of Wawa Stores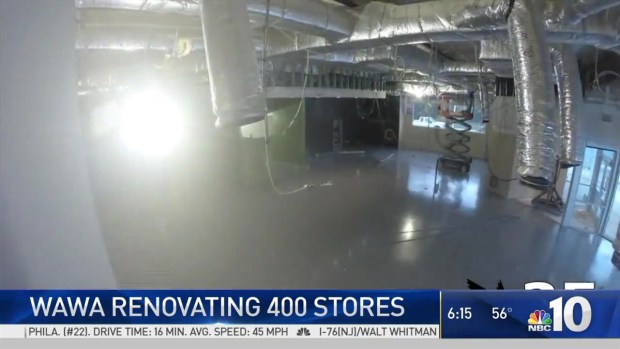 Vai and Tracy handed out free cups of coffee while traffic reporter Jessica Boyington offered to was windshields and even pump gas (a strange act for a Jersey Girl). There was a DJ and Wawa mascot Wally Goose even made an appearance.
Brandywine's Hidden Gems
More stops on the tour (next week the team will be in South Jersey at the Wawa along White Horse Pike in Barrington, Camden County) are coming so stay tuned.
Operation Warm: Coats for Kids