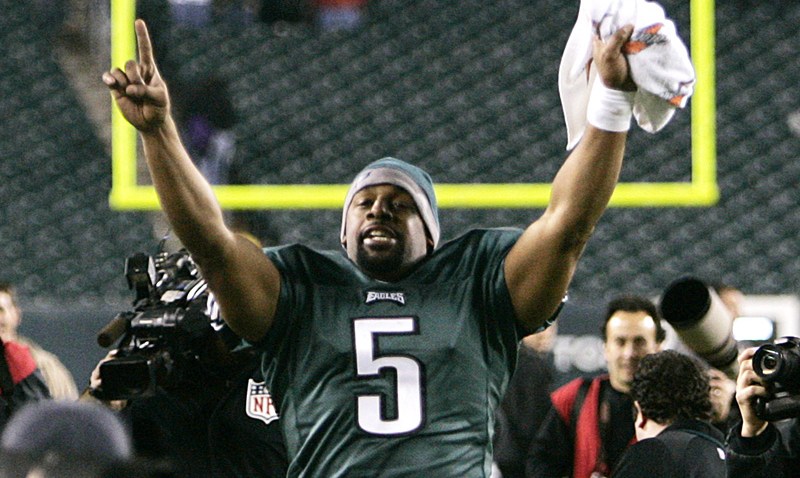 After the events that transpired this past Sunday, how can you not believe the Eagles can make it to the Super Bowl?
Going into the weekend, the Eagles had less than a 10 percent chance of making the playoffs, but it was truly a holiday season of miracles.
They are riding that euphoria (and arguably their most dominating performance over a quality opponent in years) into Minnesota with a feeling of "why not us."
Sometimes the team that barely sneaks into the postseason plays with such looseness and a sense that they are playing with house money.
These Eagles know they have been given a gift and they are taking advantage of it.
The NFL, especially the NFC, is so wide open that all four road teams are favored this wildcard weekend for the first time ever.
The Eagles know they can win in Minnesota. They won there last year.
The Vikings are one of those teams that can be one-dimensional. If the Eagles can contain MVP candidate Adrian Peterson (which they did last year, held him to 70 yards), they can go after young quarterback Tavaris Jackson. He can wilt under the pressure.
And remember the turnovers the Birds caused against the Cowboys- that is the Vikings' weakness.
Peterson coughed up the ball nine times this season, the most in the league. And Jackson has fumbled as much as any quarterback these last two seasons.
I expect the Eagles to put up some points through the passing game and leave Minnesota with a win. Then it's on to the Meadowlands and the Giants, last year's Cinderella team.
Could the Eagles be the team of destiny this year? Believe.