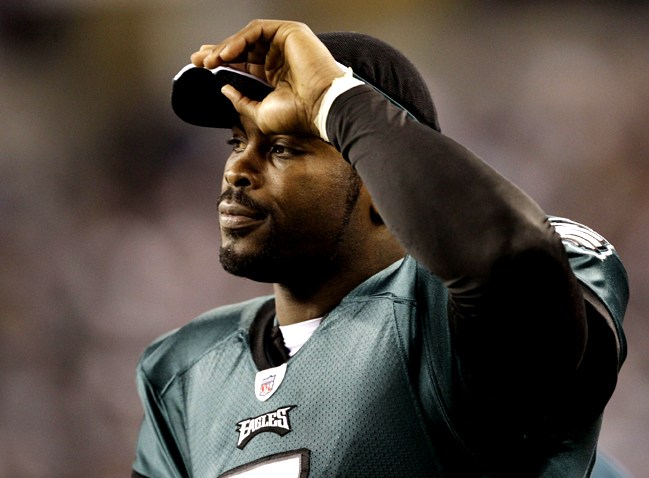 Living in Philly, you wouldn't know Michael Vick still has enough mass appeal to market much of anything, especially himself.
But while we've done a remarkable job of making sure Vick doesn't enjoy much star status here, he's been savvy enough to rely on outsiders for his image makeover.
The Michael Vick Project -- which documents Vick's "road to redemption" -- premieres Tuesday night on BET.
"I'm not doing this documentary to show people that I'm back and unchanged by the experiences of the last few year," Vick said on the show's blog.
The documentary airs as an eight-part series following Vick's personal and professional lives.
"I'm allowing the cameras to see the truth -- the good, the bad and the ugly results of my decisions," Vick said.
The Eagles backup QB (who apparently would like to change that status) says he hopes "The Michael Vick Project" will help keep people from making the same mistakes he made -- serving almost two years in a federal custody for running a dog fighting operation.
On the morning of his show's premiere, 84-percent of people who answered the BET poll question said Vick's done enough to repair his image and it's time for him to focus on the rest of his life.