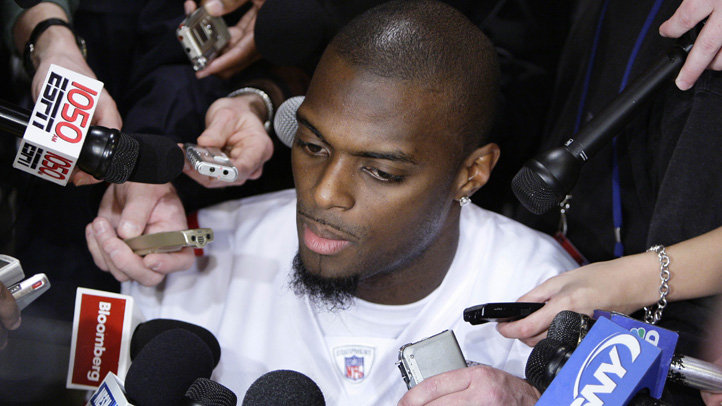 Former Giants and Jets wide receiver Plaxico Burress has been accused of failing to pay nearly $50,000 in income tax to the state of New Jersey, authorities say.
Burress, 37, was indicted on one count each of issuing a bad check and willful failure to pay state tax, according to the Mercer County Prosecutor's Office. He faces up to a year in jail and a $15,000 fine.
Prosecutors allege that when Burress, of Totowa, submitted his tax returns in 2014, an electronic funds transfer failed to pull the $47,903 owed by the former football star. When the state Treasury Department sent a letter notifying him of the failed transfer later in the year, Burress allegedly failed to submit his payment.
Burress, who lives in Totowa, couldn't immediately be reached for comment.
The indictment is the latest legal trouble for the former Giant who was a top receiver in the team's Super Bowl run in the 2007-08 season.
He served two years in prison after he accidentally shot himself in the leg at a nightclub in midtown Manhattan in 2008.
He was also sued at least nine times over the course of his NFL career including multiple times for failure to pay local taxes, according to the Associated Press.
Burress played for the Giants from 2005 to 2008, and was on the New York Jets for the 2012 season. He also played for the Pittsburgh Steelers.