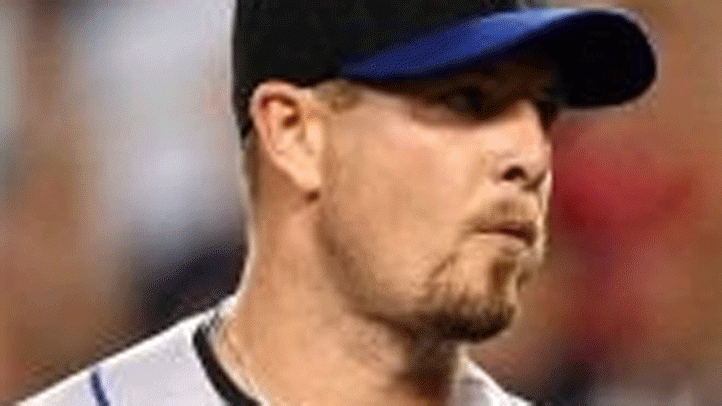 When acting as the General Manager of a baseball team, it is typically in one's best interest to leave no stone unturned when it comes to building out a roster. Even though a move might seem obvious, (signing Albert Pujols to play first base, for instance), diligence on the part of the scouts and the front office is not only a necessity, but good business.
That's why it's not terribly surprising to learn that the Philadelphia Phillies reached out to former closer and current retiree, Billy Wagner, before signing Jonathan Papelbon.
From Mark Hale of the New York Post:
Wagner, who retired after a sparkling 2010 with the Braves, told The Post yesterday the Phillies called him directly after the 2011 season ended.

"It was after the regular season ... just to see if I was even contemplating coming back or had an itch or anything," Wagner said. "I just told them, 'No, I do not have an itch.'"
It would have been a creative, and not-so-expensive solution to the ninth inning, and despite Wagner being 40 years old and having been out of baseball for a year, his impressive resume speaks for itself.
After notching 59 saves with an 1.86 ERA in 2004 and 2005 for the Phillies, he went on to be one of baseball's best relief pitchers for the New York Mets, while also spending time with the Boston Red Sox and the Atlanta Braves, before he retired following the 2010 season. The lefty, who could likely become immortalized in Cooperstown, has a 2.31 ERA over 903 innings, where he struck out batters to the tune of 11.9 per nine innings, while earning 422 career saves.
And despite his departure from Philadelphia following 2005 (to call it acrimonious would be an understatement), it's a new regime and an entirely different team than the one he left for more dollars and a bigger contract, so it's not likely that Wagner would have held a grudge (if he did, at all) against the organization who will likely be heavily favored to win the National League east in 2012.
Personally, I would've relished the return of the fire-balling lefty. Even though he is older than most closing pitchers and has had to deal with some injuries over the past few seasons, it would have allowed the Phillies to save money without losing too much in terms of talent. Plus, I can't get enough of the "this team is too old!!!!!" criticisms.