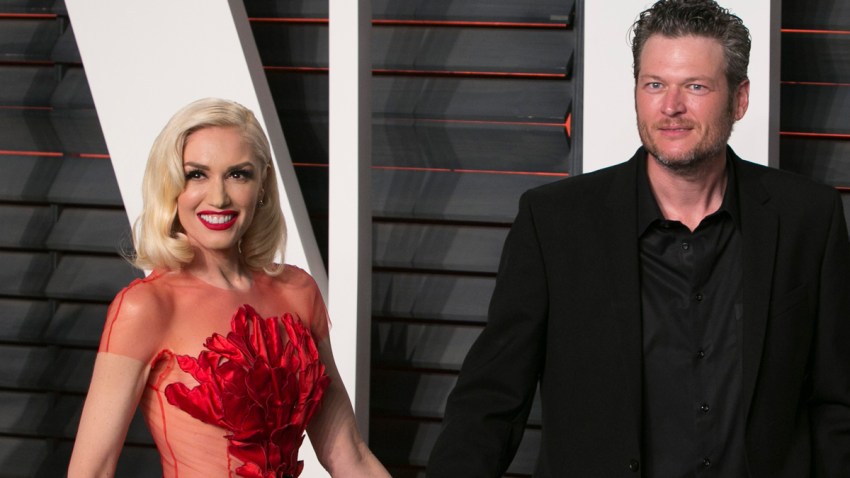 When news broke that Gwen Stefani and her fellow "Voice" coach Blake Shelton became a couple, there were plenty who were skeptical.
Nearly half a year after the singers began dating, even Stefani admits she never saw the romance coming.
In an interview with The New York Times ahead of the release of her upcoming solo album "This Is What the Truth Feels Like," to be released March 18, the rock star opened up about the moment when her "life was literally blown up into my face" early last year, after finding out about her ex-husband Gavin Rossdale's infidelity, and the surprise connection she made on set of the hit NBC show.
U.S. & World
Stories that affect your life across the U.S. and around the world.
Stefani explained that she turned to music to help her heal, and created an entire album based only on what she has experienced personally. But when it was time to leave the studio and get to her other job on "The Voice," Stefani was struggling with keeping her marital issues, which had not gone public, to herself.
"I'm not a secret girl," she explained. "I tell everybody when my period is coming." But there was someone else in the "Voice" chairs who could relate to what Stefani was going through, and she found immense comfort in that.
Stefani told the Times that Shelton "had been going through literally the exact same thing in literally the exact same time frame," and that's when the love began to grow.
"We had anger, we had sadness, we had flirtation, we had sexy, and now we're madly in love," collaborator and songwriter Justin Tranter said of the creative process they went through making the album. Stefani described the situation to the Times as "crazy," and added, "Never in my wildest, craziest dreams would I ever have seen this coming."
The 46-year-old shared that singing about being happy is "so fresh" to her. "I needed something new to happen. And not just in my career, in my life. Something had to change," she said.
She added, "I'm not going to say I'm not still picking up the pieces and every day isn't a challenge," she said. "I'm still in shock. But it's an awesome time."
(E! Online and NBC are both part of the NBCUniversal family.)
PHOTOS: Blake Shelton and Gwen Stefani's Cutest Moments
LOOK: Gwen Stefani and Blake Shelton Make Their Red Carpet Debut at Vanity Fair Oscars Party
Copyright E! Online