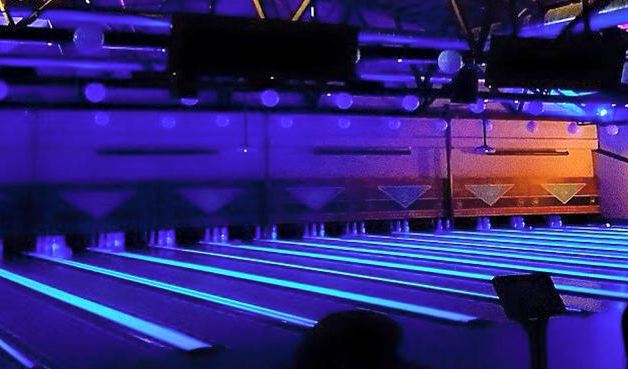 After months of construction, preparation and working out the menu, the first ball has rolled at Philly's newest entertainment venue.
South Bowl, with its various bowling lanes, billiard tables, brick oven pizza oven, roof deck and multiple bars opened quietly Tuesday on E. Oregon Avenue, in the shadow of Interstate 95 in South Philadelphia.
On Thursday, the new spot from the people behind North Bowl in Northern Liberties, made it official on Facebook: "Hey Philadelphia! Our doors are officially OPEN and we can't wait to meet you!!"
Local
Breaking news and the stories that matter to your neighborhood.
The most noticeable feature of the 25,000-square foot, two-story structure is the vaulted ceiling that covers most of the main bowling area. Owners said everything from European architecture to Philly attitude went into the building's design.
During construction, co-owner Oron Daskal told NBC10 about the vibe he hoped to create in the old tomato-packing warehouse:
"We planned on making this a green oasis in the middle of the concrete," said Daskal.
South Bowl came to fruition nine years after Daskal and his father opened North Bowl along 2nd Street in then still emerging NoLibs. Since then, North Bowl has become a very popular spot for 20-somethings and beyond, hosting leagues on most weeknights and plenty of private events — with its fair share of regulars.
"We want to be like North Bowl where this is like an everyday joint for people — people come to bowl, people come to the bar, people enjoy our employees. It's a community to itself."
But don't expect South Bowl to simply be North Bowl south.
"North Bowl will always be our sweet little home … but this is the next step for us," said Daskal. "This is defiantly a bit more of a sports environment than North Bowl. We're close to the stadiums, we hope this is going to be a stop off on the way to games."
And Daskal hopes the venue — with 26 lanes spread out in three different areas — can be a place for families from South Philadelphia and surrounding neighborhoods to go as well — even maybe for a birthday party or two.
Daskal said, that like North Bowl, where the place became about more than just tots, that South Bowl offers some different dining options as well, including brick-oven pizza.
"We like pizza," he said with a smile.
Though the lanes are open to bowling and the bar is open to revelers, there is still one item being worked out: the sign outside.
Using some creativity and a little bit of elbow grease, "Thomas Colace Co." will become "South Bowl" and be visible from I-95 in the coming days.
South Bowl is open this weekend each day until 2 a.m.