What to Know
Leftover rain from a Saturday night downpour tapered off by Sunday morning.
Strong wind gusts hit the region Sunday, causing temperatures to plummet.
Temperatures Monday will hover in the single digits, but will feel like they're well into the negatives.
A First Alert continues through Monday as dangerous cold and high winds spread across the area.
Temperatures fell into the teens and single digits Monday morning with high winds and a wind chill or feels-like of -10 to -20 degrees.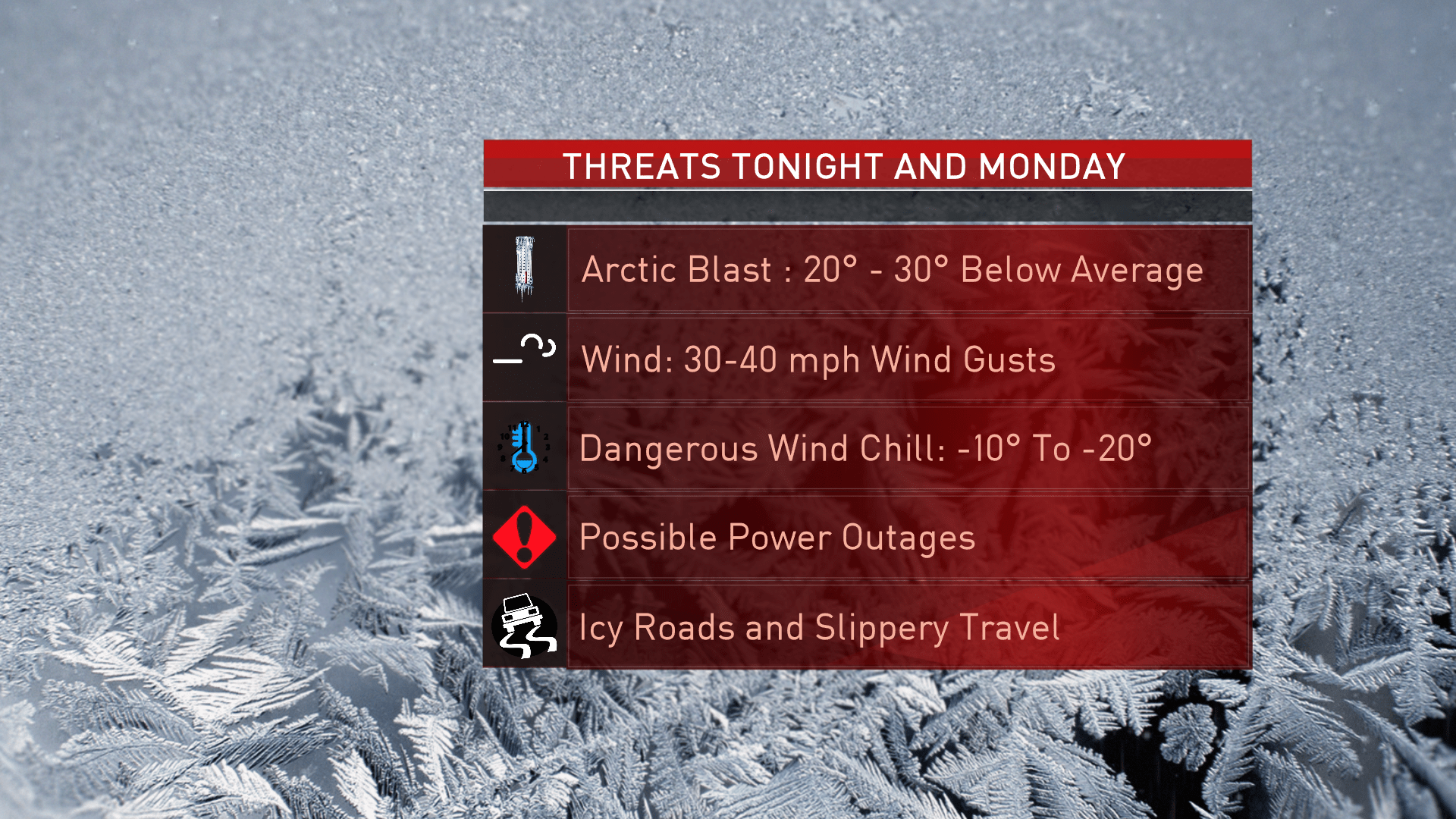 Here is the latest breakdown for Martin Luther King Jr. Day.
Local
Breaking news and the stories that matter to your neighborhood.
A flash freeze happened overnight quickly turning standing water to ice. Roads and walkways may be slippery on Monday with the worst conditions in the upper Pennsylvania Suburbs and Lehigh Valley.
By daytime, there will be plenty of sun, but the frigid air will remain. Highs are expected to hang in the teens, which is 20-30 degrees below average for January 21. The high winds will continue with dangerous wind chills well below zero. If you venture outside, cover all exposed skin, because frostbite can occur in as little as 20-30 minutes.
Scattered power outages and downed tree branches are possible with the high wind and ice-coated surfaces.
Things to remember:
Keep pets inside
Don't use space heaters on loose rugs or near drapes
Don't use generators indoors
Don't use ovens and stoves to heat your home
This Arctic blast comes on one of the most popular days for volunteering, Martin Luther King, Jr. Day. Outdoor activities are likely to be moved or canceled.
The African American Museum in Philadelphia hopes to get people inside as quickly as possible Monday. Other groups are also making plans for the cold. Keep an eye on social media and reach out to organizations to learn of any changes to volunteer opportunities.
Temps still won't break the freezing mark Tuesday when sunny skies push the high temperatures into the upper 20s. Relief from the cold finally comes on Wednesday with high temps pushing into the 40s.
Our team of First Alert meteorologists will keep you updated with the latest forecast here, on air and on the NBC10 App so you will be prepared for the dangerous cold and high winds in your neighborhood.