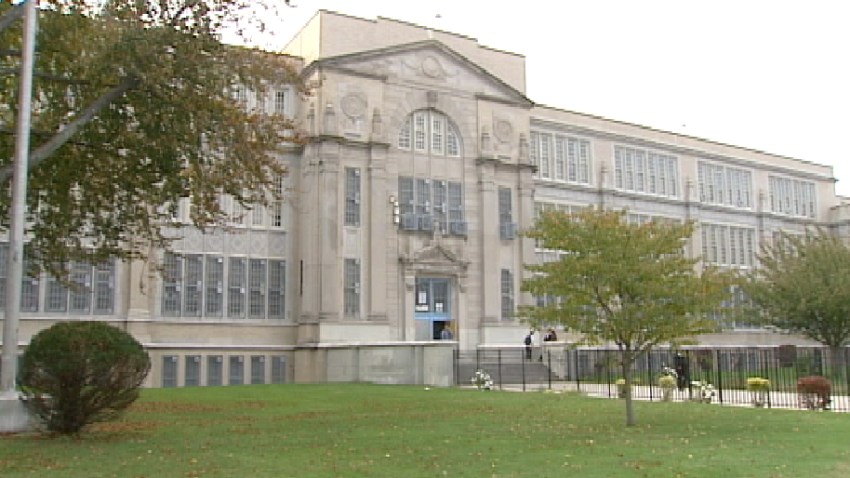 Wait times at security checkpoints for the Papal Mass along the Ben Franklin Parkway are about an hour or more depending on the checkpoint, a senior law enforcement official confirmed to NBC News.
Police also say some checkpoints are backed up for more than two blocks.
Earlier in the day, the U.S. Secret Service sent a message telling pilgrims who planned to take their time to get to Sunday's 4 p.m. Mass to stop waiting.
Local
Breaking news and the stories that matter to your neighborhood.
Many people took the Secret Service's advice and got in line but with tightened security checkpoints unable to let in large quantities of people, pilgrims were stuck waiting in long lines. NBC10's Lauren Mayk also reported that some people already walked over to a jumbotron around 2:30 p.m.
The longest lines seemed to be at checkpoints off 18th Street and JFK Parkway and 19th and Wood streets. Officials said its a personal decision which checkpoint pilgrims choose and that all remained open.
People waited for more than two hours in line without access to restrooms, reported NBC10's Randy Gyllenhaal.
The line at 18th and cherry is UNREAL #PopeInPhilly pic.twitter.com/1ef23fsf06 — Randy Gyllenhaal (@RandyGyllenhaal) September 27, 2015
Security detail told NBC10's Mitch Blacher that with so many people coming through that they could no longer check everyone's tickets.
"The security checkpoint at 20th & Callowhill streets, which was previously reserved for ticketed guests only, will now begin accepting both general public and ticketed guests to alleviate lines for the security checkpoint at 19th & Wood streets," said a statement from the Joint Information Center.
The Secret Service and partner security agencies encouraged attendees for the papal Mass Sunday to arrive early to "alleviate congestion" at the checkpoints.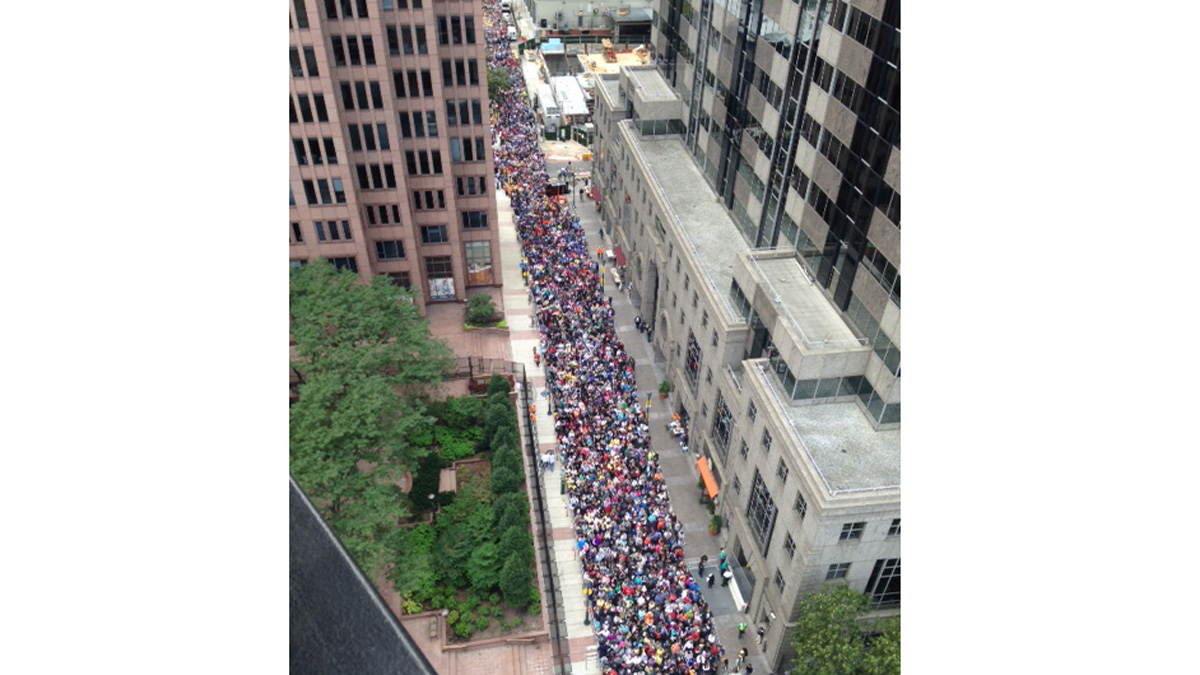 "In order to ensure continued success for the public mass Pope Francis will celebrate on the Benjamin Franklin Parkway this afternoon, officials are encouraging attendees to arrive at security checkpoints early," said a release from the secret Service. "Arriving early will alleviate congestion at the magnetometers and speed entry to the secure perimeter."
NBC10's Monique Braxton reported that 300 to 500 people could get through checkpoints at a time.
Lines at the checkpoints had already swelled before noon as people went through the slow process of entering secure areas. Some people even worried if they would make it through in time.
PATCO riders seemed to take heed of the Secret Service warning, spokesman Kyle Anderson said that ridership was up 40 percent by late Sunday morning compared to the same time Saturday.
SEPTA also dealt with heavy ridership especially on the Broad Street Line after busloads of people parked at the Stadium Complex then took the subway to Center City. Spokeswoman Jerri Williams said they could handle 1,000 passengers on the trains every three minutes.
SEPTA said that people could have an easier time home if they decide to go grab a bite a local restaurant and not immediately rush onto the train home since everyone could be leaving at the same time.