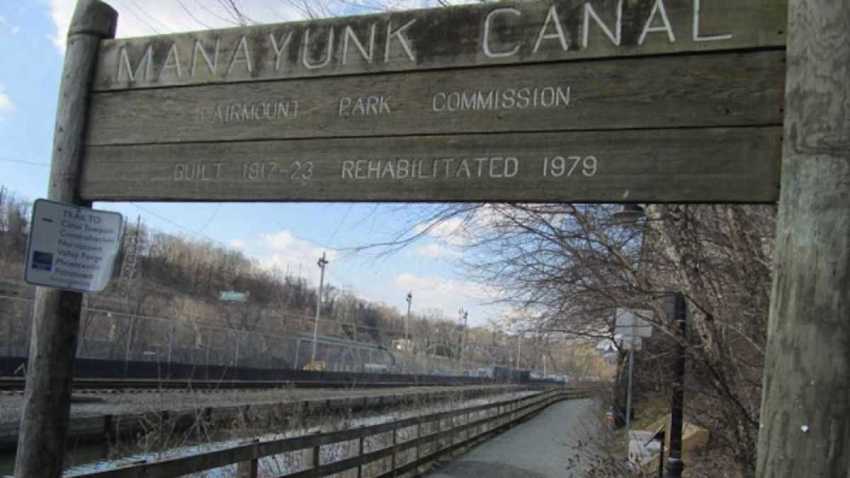 With construction continuing on nearby Venice Island, local community development leaders are considering various proposals to enhance the Manayunk Canal boardwalk.
On Wednesday night, preliminary concepts were presented for the boardwalk, which runs along the canal behind the Main St. business corridor and continues northbound past the Manayunk Bridge. Project leaders are considering various means that would augment use of the path — which is predominantly used for running, walking, and biking at present — to include additional recreation, entertainment, and retail possibilities.
"We feel that there is an opportunity for the canal boardwalk area to be a great public space," said Kay Sykora, director of the Schuylkill Project. "It will move the [boardwalk] into a more central position and present an opportunity for it to be a connector both up to the commercial district and up into the neighborhood."
Local
Breaking news and the stories that matter to your neighborhood.
Initial plans
Landscape designer Christ Mendel of the Manayunk-based architectural firm Andropogon presented initial concepts to a handful of community leaders, business leaders, and neighborhood residents.
Andropogon is overseeing landscape design being conducted on Venice Island, the five-acre landmass located between the Schuylkill River and the Manayunk Canal. In addition to a three million gallon combined stormwater management tank installed by the Philadelphia Water Department, a performing arts center and a playground are planned for the site, which is scheduled to be unveiled in 2014.
A separate project to introduce fresh, flowing water into the canal is financed, and is expected to start in the coming months.
Mendel said that in the previous decade, numerous studies were performed to consider best practices along the 12-foot wide boardwalk, which is about 40 years old and still in good condition. The city, which owns the trail, wanted no obstacles in the pathway, defined trail management, and "air rights" to pursue development in the space immediately above the trail. Separately polled, the public wanted amenities — food, bathrooms, bike storage, river access — and festivities.
The current project is focusing on the area between Lock Street and Green Lane, with additional consideration being extended to Shurs Lane to the south and Leverington Avenue to the north. As part of the process, project leaders are looking at five key points along the path: Lock, Cotton, and Rector Streets, along with the Canal View Park and an entrance at Green Lane.
The main entrance to the towpath occurs at Lock Street, whose bridge — due for expansion in coming months — provides key access for vehicular traffic to Venice Island. Mendel observed that it also serves as potential point of access to the Schuylkill River. The next point, Rector Street, is perched approximately 12 feet above the path. The cantilevered terrace for patrons of Bourbon Blue offers possibilities for other establishments located near the path.
While Cotton Street can expect more traffic, Canal View Park is seen as being in need of aesthetic and conceptual touch-up. Green Lane marks the transition from an urban environment to a more naturalized setting.
To address these key areas, designers are drawing inspiration for the project from across the country and around the world. An installation of small river-based bonfires in Providence, RI known as "FireWater" offers one set of possibilities; waterfront restaurants and shops in San Antonio and Amsterdam promote others. The path along the former Chesapeake and Ohio canal in Washington, D.C. suggests a less commercial setting to project leaders.
Mendel envisions sculptures, plantings, and appropriate signage as possibilities; food trucks and other mobile retail offerings are also being discussed. More practically, he is hoping to remediate the visual impact of HVAC systems that punctuate the rear of many Main Street properties.
Community response
While little protest was voiced to the project as presented, those in attendance raised several points in need of additional examination.
John Hunter, zoning chair for the Manayunk Neighborhood Council, brought attention to the rail bed that parallels the path opposite the canal. In response, Mendel said that while he foresees the railway changing from rails to trail at some point in the distant future, it currently remains in active — if infrequent — use by Norfolk Southern.
MNC President Kevin Smith reported that his thinking on the subject has "evolved" in regard to the path. While lobbying for a continued focus on recreational usage for the trail, he said that restaurants and shops should be allowed a "presence" on the path, thereby drawing patrons into the Main Street commercial district.
Characterizing response from the business community, Mendel noted that desires for post-meal peregrinations were cited repeatedly.
"That's one thing that business owners have told us, that they want the towpath to be an amenity to folks people just finishing dinner — to have the stroll," he said. "We need to create something magnetic that says, 'We're going to stroll here.'"
Going forward
Despite having just started their meetings in October, project leaders have established a well-defined timeline. With a steering committee in place consisting of business owners, neighborhood leaders and city agency representatives, they are midway through the analysis phase and are beginning conceptual work of the design.
Two concepts will be produced for each of the key intersections, with a public presentation scheduled for early Jan. 2014, at which point the preferred scheme will be selected. That choice will be developed into a schematic design; the public presentation for which will take place in March, set to include breakdowns of cost. A final report is expected to be ready by April.
"Folks who are riding their bikes from Center City Philadelphia all the way out to the hinterlands are generally going through an awful lot of park space, and Manayunk is this blip of very urban conditions," said Mendel. "I think we need to accentuate that."
---
This story was reported through a news coverage partnership between NBC10.com and NewsWorks.org