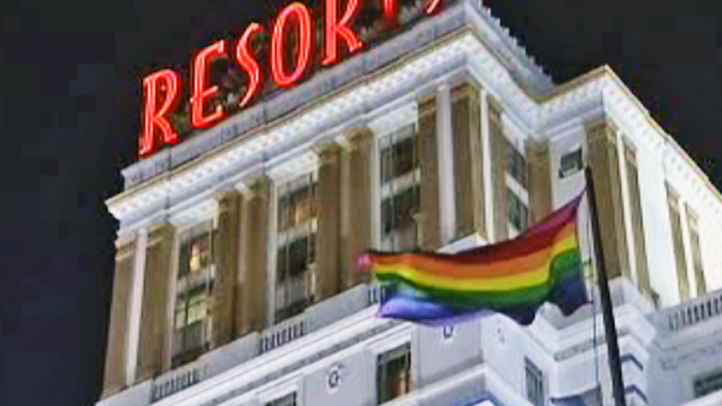 Resorts Casino has opened what it says is the first Atlantic City, N.J. nightclub aimed at the LGBT community.
The club is called Prohibition, and it clearly advertises itself as a gay scene destination on the seaside resort's boardwalk.

The casino's director of LGBT marketing explained such a club had huge business potential.
"From a business standpoint I think we have to open our doors and our arms to everyone," Joel Ballesteros, director of LGBT marketing for Resorts Casino, told NBC New York.
Local
Breaking news and the stories that matter to your neighborhood.
Right now, those doors are open four nights a week, from Thursday through Sunday.
For Greg Bersani, 30, of Bristol, Pa., the club is a welcome addition to Atlantic City's nightlife.
"So far, so good," Bersani said before taking the dance floor.
Ballesteros said business was so good the first weekend, he believes that in a matter of weeks Prohibition will be a nightly operation.
Ballesteros said before the casinos came to Atlantic City, there was an entire row of gay bars nearby.
They faded away, and with them went the gay scene.
But the casinos of Atlantic City are reaching for every lifeline they can as they look to turn the corner of the recession amid intense competition from newly opened casinos and slot parlors in Delaware, Pennsylvania and New York.
In Resorts' case, reinvention means rediscovery of the LGBT community.
"It's evident that it's time," Ballesteros said.
As to the odds that this casino addition will last a while, Bersani's partner, Bob Plakson, 41, of Smithville, N.J., said, "I think it will last. I love this place."
Follow Brian Thompson on Twitter @brian4NY