What to Know
Basketball legend Kobe, his 13-year-old daughter Gianna and seven others died when a helicopter crashed in Southern California Sunday.
Before starring with the Los Angeles Lakers for two decades, Bryant led the Lower Merion High School basketball team to a state championship.
Bryant, who was born in Philly, is being remembered throughout the Delaware Valley.
NBA legend and Philadelphia native Kobe Bryant has died, sending a shock wave throughout the sports world and beyond.
Bryant, 41, and his 13-year-old daughter Gianna, were among nine people killed after a helicopter crashed Sunday and caught fire on a hillside in the Calabasas area outside Los Angeles, California.
Bryant's death comes a day after LeBron James passed him for third on the NBA's all-time scoring list. That happened as the Lakers were playing the Philadelphia 76ers at the Wells Fargo Center Saturday night.
The Sixers issued a statement on Sunday, saying Bryant "made an everlasting mark on our league."
"While his imprint on the game of basketball will be etched in the history books forever, Bryant will also be remembered for his love of his family, commitment to community through his philanthropic work, and for being an innovative leader in business," the Sixers said.
Bryant was born in Philadelphia where his father, Joe "Jellybean" Bryant, spent the first four years of his basketball career as a member of the 76ers between 1975 and 1979. Bryant then moved to Italy where his father continued playing basketball.
Bryant later returned to the Philadelphia area where he began his high school basketball career at Lower Merion High School in Ardmore.
"I first met Kobe when he was in 8th grade," Mike Egan, who was the assistant coach at Lower Merion during Bryant's junior and senior year, told NBC Sports Philadelphia's John Clark. "I just couldn't believe how talented he was and then as I watched him play high school for two years, he did things that no one his age really could do."
Bryant was named Pennsylvania Player of the Year during his junior year and the Naismith High School Player of the Year during his senior year in 1996, when he led Lower Merion to a state championship.
From Lower Merion to 'Black Mamba': Kobe Bryant's Philly History
"I just remember his joy and him hugging his father at the arena in Hershey," Egan said. "It was just such a neat moment to know that he had everything he could accomplish in high school. Staying at little Lower Merion, who hadn't been a great basketball powerhouse, and saying, 'These are my guys. I'm going to win with these guys. I'm not going to jump to a different school and try to win with an all-star team.'"
Lower Merion's head coach Gregg Downer praised Bryant in a statement Monday night.
"It may seem odd for a grown man to admit it, but yesterday I lost my hero," he wrote. "Never have I witnessed such passion, work ethic and intensity -- such a unique and purposeful drive for greatness. No excuses. No shortcuts. No days off. Kobe set the standard. He was our superman."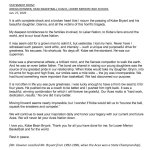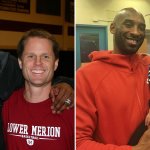 Bryant was heavily recruited by top-ranked college basketball programs, including Villanova and Duke but made the decision to go directly into the NBA.
During the 1996 NBA Draft, the Charlotte Hornets selected Bryant with the 13th overall pick but then traded him to the Los Angeles Lakers in exchange for center Vlade Divac. Egan told NBC10 he reached out to the 76ers general manager to try and convince him to draft Bryant.
"I said, 'Look, he's the best player in the draft,'" Egan said. "I mean they were pretty locked in on Allen Iverson at the time and it was unusual to take a high school kid then. But I said, 'I'm a basketball guy. I followed the Sixers my whole life. This kid is going to be incredible. They didn't, obviously, do the wrong thing with Allen Iverson but it would be interesting to think if Kobe had been a Sixer all this time."
On Monday, Iverson said he is "devastated and heartbroken" by the death of his former rival who he called a "friend" and "brother."
Throughout his legendary career with the Los Angeles Lakers, Bryant's relationship with his hometown of Philadelphia was complicated. Bryant and the Lakers defeated Iverson and the Philadelphia 76ers 4 games to 1 in the 2001 NBA Finals. During the series, Bryant reportedly told a 76ers heckler that the Lakers were going to "cut your hearts out." The comment may have contributed to Bryant being booed loudly by the Philadelphia crowd after winning the All-Star Game MVP in 2002.
Sixers fans' perception of Bryant softened as his Hall of Fame career came to an end. During Kobe's last game in Philadelphia on Dec. 1, 2015, fans chanted his name and gave him a standing ovation.
Sixers legend Julius "Dr. J" Erving" and Coach Downer both posed with Bryant at halfcourt. The Sixers also honored Bryant with a tribute video.
In 2017, a year after his retirement, Bryant spoke with John Clark about the Philadelphia Eagles' Super Bowl run. Bryant talked about being a longtime fan of the Birds.
In March of last year, Kobe returned to his middle school in the Philadelphia area where he told students to not be afraid of chasing their dreams.
Early Sunday evening, fans and alumni gathered outside of the Bryant Gymnasium at Lower Merion High School to pay respects to the legend. They placed flowers outside the doors of the gym along with Bryant's number 24 Lakers jersey and his number 33 Lower Merion jersey.
As players, fans, celebrities and politicians worldwide pay their respects to Bryant, Egan hopes people from our area remember him as a true Philadelphian.
"He was a Philly guy through and through," he said. "He really was. He may not have come off that way at times but he had the passion of the city. He had the energy of the city. I think everyone now has seen the video of him reacting to the Eagles winning the Super Bowl which is just awesome. That's our guy. That's the guy that we all knew."
The city of Philadelphia recognized that as well Monday night as landmarks across the city lit up in purple in Kobe's honor.