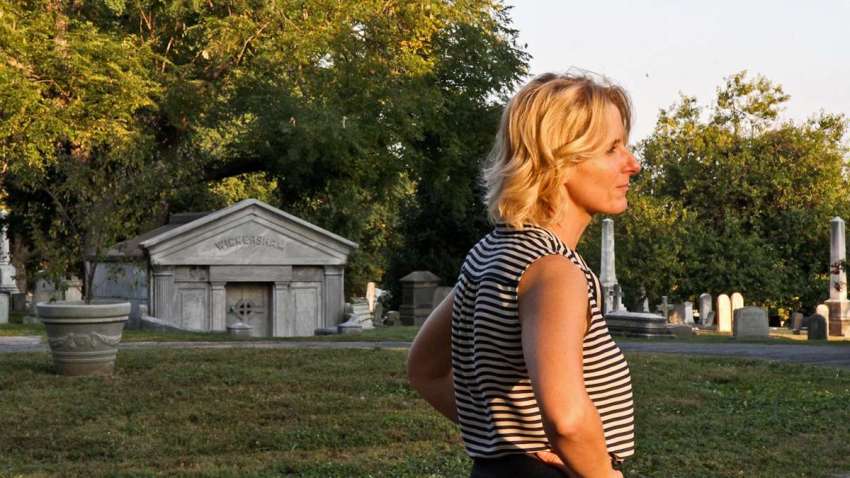 In Elizabeth GIlbert's breakthrough, bestselling memoir, "Eat, Pray. Love," she goes on a globetrotting journey seeking spiritual contentment on three continents. In her newly published novel, "The Signature of All Things," she brings it all home to Philadelphia.
The 18th-century English botanist who opens the novel -- Henry Whittaker -- is an impoverished ruffian who shrewdly builds an international botanical empire of pharmaceuticals and exotic plants. By 31, he is already a rich man looking for a place to build a sprawling estate. He chooses Philadelphia.
"It was rumored to be a place without haughty aristocrats (unlike Boston), and without pleasure-fearing Puritans (unlike Connecticut), and without troublesome self-minted feudal princes (unlike Virginia). The city had been founded on the sound principles of religious tolerance, a free press, and good landscaping, by William Penn -- a man who grew tree saplings in bathtubs, and who had imagined his metropolis as a great nursery of both plants and ideas."
Local
Breaking news and the stories that matter to your neighborhood.
Whittaker chooses a piece of property on the side of the Schuylkill River where he can build an enormous mansion surrounded by greenhouses, which he names, narcissistically, White Acre. There, his wife, Beatrix, gives birth to their daughter Alma. It is Alma's story the novel traces -- as she grows up in a house domineered by her father's rages, becoming a frustrating spinster with a keen mind for science (she specializes in the study of mosses), and her flight from White Acre to discover more of the world.
To better imagine White Acre, Gilbert chose an actual mansion nestled on the west side of the Schuylkill River in the Woodlands Cemetery, near 40th Street and Woodland Avenue. The Hamilton house was built in 1786 by William Hamilton, a prominent botanist in what was then one of the most important regions for botany in the world. The house is still standing -- one of the earliest examples of Federalist architecture in America -- but sorely in need of restoration.
Gilbert visited the house while writing the novel, to make it one of the prominent characters of the book. WHYY's Peter Crimmins asked her to revisit the house one more time. To listen to the interview, open this link and click on the yellow audio icon.
---
This story was reported through a news coverage partnership between NBC10.com and NewsWorks.org.