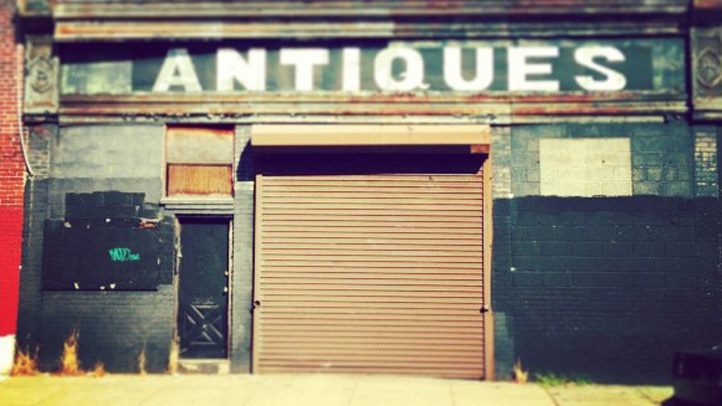 Denise Benfield said her husband doesn't share her love for the Hallmark Christmas tree ornaments she collects.
"He said the day he buries me they're going up on eBay," Denise told the Reading Eagle.
It's a running joke in the family.
Local
Breaking news and the stories that matter to your neighborhood.
"If you're in my family and you're having any kind of occasion — birthday, anniversary — you're getting a Hallmark ornament from me," she said.
Whether it's rooting through family heirlooms in your attic, or scouring the countryside for relics from the past, collecting is a growing American passion. But enthusiasts and appraisers agree: Collecting for fun and profit usually brings a lot more fun than profit.
"I would say collecting for fun may not be a good investment, but collecting for the future can be fun and a good investment," said John Reznikoff, founder and president of University Archives, a Westport, Conn. antiquities consulting firm.
In it for the money?
Reznikoff, a frequent guest expert on the growing genre of reality TV shows about antiques and collectibles like "Antiques Roadshow," ''American Pickers" and "History Detectives" said there are two kinds of collectors, and only one is really in it for the money.
"There is the market for the collector who wants a complete set of Christmas tree ornaments or every Hot Wheels car made in 1973," Reznikoff said. "Then there is a person who does their research, seeks out iconic items from the past and preserves them for the future as a major investment."
"Home Shopping Network collectibles may be wonderful things to own but as far as recouping an investment, that's another story," Reznikoff said. "I always recommend people buy the most expensive thing they can afford, be aware of quality and condition, buy the best condition you can and store them properly."
Enjoyment comes first
Denise said she collects Hallmark Christmas ornaments because she enjoys it and because she likes the whole idea behind the spirit of the season they capture.
She estimates she has about 15,000 Hallmark ornaments that cost her anywhere from $1 to $500 each when she bought them. Ornaments that aren't strictly Christmas-themed are kept out on shelves and cupboards in the Benfields' kitchen and around their house in Exeter Township. During the holiday season they adorn an 18-foot Christmas tree in their home and 10 other Christmas trees throughout the house, Denise said.
Right now most of them are in 15 rubber storage bins in the couple's basement.
"I got my first ornament in 1980 when I was 17," Denise said. "We had an exchange at work and it had to be less than $10. It was a snowflake with a Santa Claus in the middle."
"I remember where and when I bought or received each one of them," she insisted.
The last ornament she purchased?
"It was Sunday at the Hallmark store in Exeter," she said. "It was a house with the center cut out so you can put a picture in it. It was $1. I got one for myself and one each for my daughters. I'm going to put pictures in them and give them to my daughters."
Hot for Hot Wheels
Katie Johnson says her husband, Kyle, is obsessed with Hot Wheels toy cars and basketball sneakers.
Kyle, 28, of Muhlenberg Township says she is exaggerating a little bit.
"I definitely have more Hot Wheels than the average person, but I don't really put a lot of thought into it," he said. "My father bought me one when I was 4 or 5 and I just kept collecting them as I got older.
"I probably have about 1,000 of them in my collection," he said.
Eventually Kyle stopped playing with the slick racing cars but he didn't stop buying them. Over the years, the purchases became fewer and farther between, but he never stopped. Now, he even buys them on the Internet.
Part of the appeal of Hot Wheels has been that the concept of fast rolling cars doing loop-the-loops on smooth plastic tracks hasn't changed since they were first released by Mattel in 1968. Car companies often commission a Hot Wheels version of their new models. Kyle said he also looks for brand new versions of his favorite older Hot Wheels that got a little banged up when he played with them as a boy.
"My wife wants to know what I'm going to do if we have a son," Kyle said. "I'll probably let him play with my old ones but not the ones that are still in their packaging."
Some of the cars are worth more than face value because they are rare. He said he hasn't counted them recently, but assuming he has 1,000 cars, he estimates his collection is worth $4,000 to $5,000.
When it comes to basketball sneakers, Kyle said he doesn't consider himself a true collector.
"I'm not the guy running out and getting the latest pair of Jordans," he said. "I'm not obsessed with sneakers."
So, how many pair does Kyle have?
"I have about 100," he said.