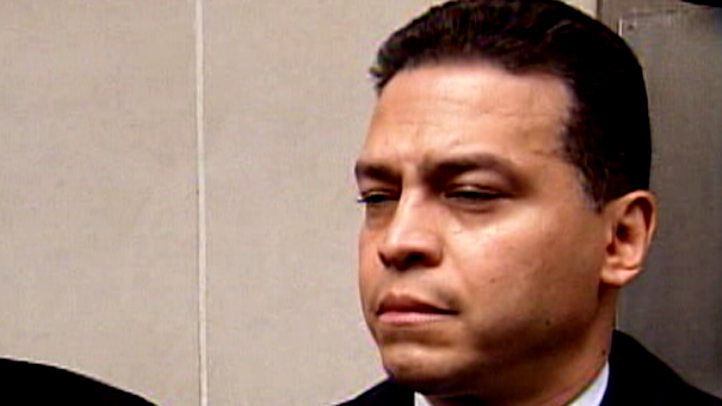 Former Philadelphia Police Inspector Danny Castro pleaded guilty to conspiracy to extort in a plea agreement on Thursday morning in a Philly courtroom.
As per the agreement, Castro is guilty of extortion and all other charges would be dismissed -- excluding count three which he has already been charged with -- lying to the FBI.
The ex-inspector was accused of reaching out to debt collectors to recover $90,000 he lost in a bad investment. He unknowingly reached out to a middleman who was working for the FBI to retrieve his lost investment plus interest.
Local
Breaking news and the stories that matter to your neighborhood.
Castro released a statement Thursday afternoon to try and explain his actions:
"I am very grateful to the jury that heard my case. We proved that all of this began with a lie and a man who set out to destroy me with that lie. The truth is that I never sold my office for personal gain. Today that charge and 6 others were dismissed. Prosecutors have removed my entrapment defense. I accept responsibility for my conduct and will work every day to restore my reputation. I have lost a career that I cherished but I now begin the process of rebuilding my life."
Castro's federal corruption trial ended last month in a split decision after a jury found him guilty of lying to the FBI and not guilty of extortion charges. Jurors were deadlocked on the eight other charges, which opened the door for a retrial.
---
Fan, follow and download: Get the latest from NBCPhiladelphia.com anytime, anywhere. Follow us on Twitter, Facebook and NBC Philadelphia. Sign up for our breaking news newsletter. And, get breaking news delivered right to your mobile phone -- just text PHIBREAKING to 639710 to sign up. (Message and data rates may apply.)