Niahla weighed six pounds, nine ounces when she was born Sept. 26 at the Hospital of the University of Pennsylvania.
She looks like your typically snuggly newborn in her hospital crib. But after four weeks at HUP, the baby girl was still not ready to go home with her mother Colleen Peebles.
Niahla is battling an opioid addiction.
"I got pregnant with my daughter and everyone is like, 'You've got to stop taking it, you've got to stop taking it,'" Peebles told NBC10 Investigators during an interview at HUP's neo-natal intensive care unit. "I'm like, 'I'm OK.' But I'm not okay."
Peebles said she became addicted to pain killers after back surgery. Despite her pregnancy, she couldn't break her dependence on Percocet.
Now sober, the new mother watches on as her addiction is causing a second withdrawal.
"I know how it feels and how it felt when I went through withdrawal and to see my daughter go through that – I wouldn't wish that on my worst enemy," Peebles said.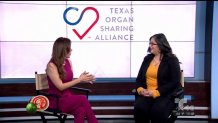 Niahla is not alone, her doctor says. In fact, according to Dr. Joanna Parga-Belinkie, a neonatalogist at HUP, babies are being born addicted more than ever.
Local
Breaking news and the stories that matter to your neighborhood.
Parga-Belinkie is speaking from first-hand experience. She doesn't have raw numbers.
That's because, in the midst of America's opioid epidemic, the smallest victims of the disease are not being counted in real time in Pennsylvania. Their suffering and long healing process is not tracked in any public database.
Children's advocates and medical experts believe newborn addiction should be classified by the state Department of Health as a "reportable condition." Such a designation would help dedication of resources, treatment and funding, the experts say.
"It would underscore the message that this is a public health crisis that is directly and dramatically impacting infants," Cathleen Palm, of the Center for Children's Justice, said.
Several states already are tracking where and how many infants are born opioid-addicted. They include California, Ohio, Tennessee and Vermont.
Health officials in Tennessee believe the oversight helped guide policy that led to a leveling-off of newborn addiction.
"Folks pay attention to these data," Tennessee Deputy Health Commissioner Michael Warren said. "They think about it in their communities and they use that to drive local interventions."
In Pennsylvania, the state's top health official, Dr. Rachel Levine, said there is no timeline for changing regulations to require newborn addiction be reported and tracked.
"I think whenever you can have more timely data that's of benefit," Levine, Gov. Tom Wolf's acting health secretary, said in an interview. "But I think it's important not to underestimate the importance of the data that we do have."
Levine said the state's ability to track infant addiction is limited to federal Medicaid records, of which the most recent data is from 2016.
That means new parents like Colleen Peebles and expectant mothers like Flossie Fagan — and their babies born addicted — are going untracked.
It remains a mystery how many young women like Fagan, who is pregnant and battling opioid addiction, are living in Philadelphia currently. And it'll remain unknown how many children, like the soon-to-be born child Fagan is carrying, are living with addiction until stronger oversight is put in place in Pennsylvania.