Crews continued their search Wednesday morning for a teenage boy who fell into Pennypack Creek.
Officials say the teen, identified as 15-year-old Sebastian Sanon, was with three of his friends near the creek on Frankford Avenue and Ashburner around 4:45 p.m. Sanon and a friend dipped their feet into the water to cool off when Sanon suddenly slipped and was carried away by the swift current.
"He just went to step in a little bit and it took him out," said Sanon's friend Robert Brown. "At first he was trying to swim to the side and I tried to tell him to swim diagonal to fight the current."
The powerful current began to sweep Sanon away as his friends tried desperately to save him. The friends say Sanon grabbed onto a tree as he was being carried away but the tree snapped.
Teen Swept Away In Pennypack Creek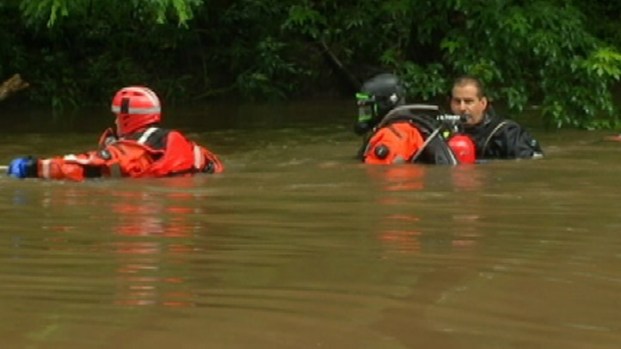 "He was going backward toward the big pillar and hit his head," Brown said. "I didn't see him after that."
Emergency crews, police and the marine unit were all called to the scene. Police also say a 47-year-old woman who claimed to have a loved one in the water jumped into the creek and had to be rescued by the Marine Unit. She did not suffer any serious injuries.
The search for the teen was called off for the night after several hours.
"They did everything they could to search those areas where we thought the young man might be," said Philadelphia Police Chief Inspector Joe Sullivan. "But regrettably they were not successful."
The search resumed around 6 a.m. Wednesday as crews searched in the are of State Road and Ashburner Street.
Family, friends and neighbors tried to comfort the teen's family who were told by police it's unlikely he will be found alive.
Teen Swept Away By Pennypack Creek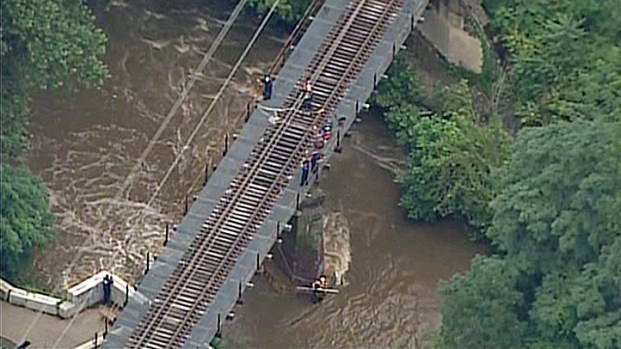 "We're all shook right now," said Shanta Keyes, the teen's neighbor. "We really hope the family can cope with this. This is really sad."
Earlier today, heavy rains swept through the region, causing flooding and high tides in several areas. According to the USGS, the creek rose from three feet to over nine feet on Tuesday.
This is also the third incident this summer in which a teenager has been swept away in a local creek.
In late July, Dan Tadrzynski and Perry Krewson, both 18, were swimming in the Neshaminy Creek when they were swept away in the fast-moving current. Their bodies were found two days later.
Earlier in July, two brothers jumped into Pennypack Creek and were swept away after a morning of heavy rains. The younger brother, 11, was found clinging to a ledge in the rain-swollen water and rescued. But the older brother, 13-year-old Brandon Boyle, drowned. His body was recovered three weeks later.
Stay with NBC10.com for more details on this developing story.