What to Know
Carol and John Paladino died when their Newfield, New Jersey, home exploded Saturday morning.

Gloucester County Fire Marshal's Office says it couldn't pinpoint the source of the gas leak or say what sparked the blast.

The deaths were ruled accidental and no foul play is suspected.
Authorities say an explosion that killed a New Jersey couple and leveled their home last week was caused by natural gas build-up but it was unclear the source of the gas.
The Gloucester County Prosecutor's Office released its findings Friday about the Saturday blast in Newfield, New Jersey. Carole and John Paladino died in the longtime home.
"The cause of the explosion was found by the Fire Marshal to be natural gas and the origin has been listed as undetermined due to numerous possible sources of ignition," the prosecutor's office said.

Neighbors have said the couple had a new stove delivered the day before the explosion occurred. But the prosecutor's office didn't mention the stove in its release.
South Jersey Couple Killed in House Explosion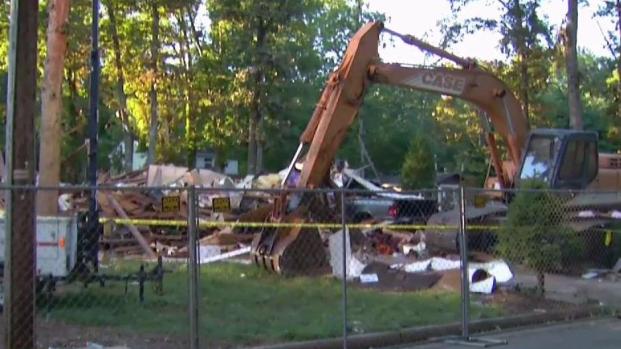 "There's nothing left," Jason Brandt, a witness said. "I saw a bathroom sink sitting there but the house is gone."
Neighbors say the Paladinos, Carole was 72 and John was 73, lived in the Oakwood Drive home for decades and raised their children there as well. They were friends with everyone on the street.
"It's scary," Audra Manasco, a neighbor, said. "It's a tragedy that you know, it's a small, quiet town. Nothing like this ever happens."
Carole Paladino died from multiple blunt force trauma while John died from blast and thermal injuries. The medical examiner determined both deaths to be accidental.
Investigators found no evidence of foul play.