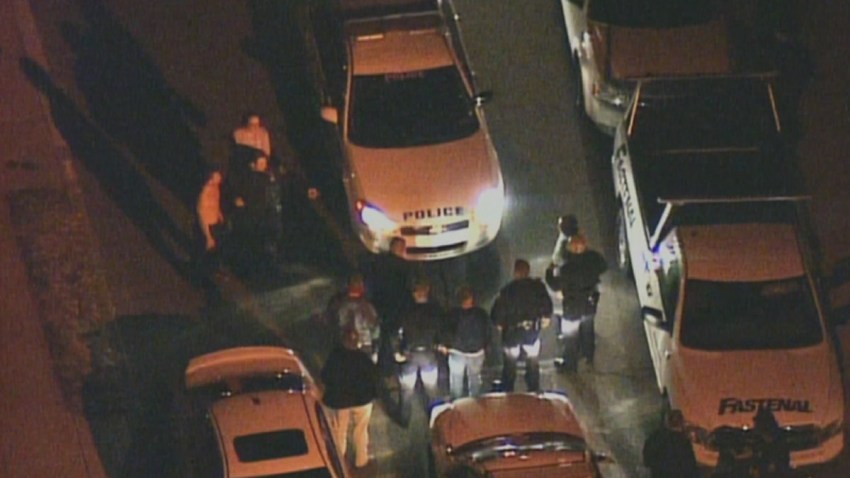 Three teenagers are recovering after police say a fight led to multiple stabbings in Northeast Philadelphia Friday night.
Two separate groups of teens, totaling about 10 people, were walking on opposite sides of the 7500 block of Rowland Avenue in the Mayfair section of the city around 10:30 p.m. when one offender threw a glass bottle striking another teen in the back of the head, according to investigators.
A verbal altercation ensued, escalating to a physical fight that led to three teenage males, ages 17, 18, and 19, being stabbed in the back, police say.
Local
Breaking news and the stories that matter to your neighborhood.
The three stabbing victims remained at the scene while the seven others involved fled on Rowland Avenue towards Rhawn Street, according to reports.
Officers began to patrol the area with a witness and, soon after, obtained one of the offenders' addresses.
Police headed to the home on the 3400 block of Lansing Street, where they apprehended five male suspects and one female, according to reports.
All the offenders were taken outside, where witnesses positively identified them, investigators say.
Officers arrested the seventh offender a short while later after receiving a flash radio report indicating he was walking along the 3400 block of Shelmire Street, according to reports.
Witnesses also identified him as participating in the brawl.
All seven offenders, 19-year-old David Cramp of Bristol, Pa; 20-year-old Hellena Andro of the 15000 block of London Road, Philadelphia; 18-year-old John Farrell of 3400 block of Ryan Avenue, Philadelphia; 18-year-old Ryan Palen of the 8300 block of Torresdale Avenue and three 17-year-old males, will face three counts of aggravated assault, simple assault and other related charges.
The 18 and 19-year-old victims were taken to Frankford-Torresdale Hospital while the 17-year-old was taken to St. Christopher's Hospital. All three victims are in stable condition.
One of the 17-year-old suspects also received treatment at the Aria Frankford Hospital for a minor abrasion to his left hand as a result of the fight.
Also on NBC10.com: