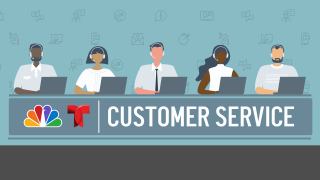 THURSDAY, MARCH 9
Reporting Fraud and Phishing Scams to the FTC
Reporting phishing to Paypal:
phishing@paypal.com
o PayPal security center
o How to Protect Yourself When Transacting Online
o How to Keep Scammers From Gaining Access to Your Account with PayPal
o How to spot a fake PayPal email
o Report a suspicious email or website
THURSDAY, FEBRUARY 23
Report a rental scam to the FBI
TUESDAY, FEBRUARY 21
NJ Home Improvement Contractor
NBC10 Responds
Have a consumer complaint? Call 215-201-5310
Home Improvement Consumer Information
Registered Construction Contractors in Delaware
Pennsylvania Victims Compensation Assistance Program
NJ Victims of Crime Compensation Office
Delaware Victims of Crime Compensation Office
WEDNESDAY, FEBRUARY 1
Directory of Federal Tax Return Preparers with Credentials and Select Qualifications
Check the status of your amended return here
IRS Website for Looking Up Qualifying Vehicles
Electronic Vehicle Tax Credits: What You Need to Know
Federal Income Tax Credits and Incentives for Energy Efficiency
THURSDAY, JANUARY 26
WEDNESDAY, DECEMBER 28
Southwest Airlines Travel Disruption Center
MONDAY, DECEMBER 26
USDOT Airline Customer Service Dashboard
THURSDAY, DECEMBER 1
NHTSA Safety Issues and Recalls
THURSDAY, OCTOBER 27
National Intellectual Property Rights Coordination Center
Department of Homeland Security
TUESDAY, MAY 3
National Registry of Unclaimed Retirement Benefits
FRIDAY, APRIL 15
Social Security Administration regional office locator
SSA national toll-free network: 1-800-772-1213
MONDAY, APRIL 4
File a Consumer Complaint With U.S. Department of Transportation
FRIDAY, MARCH 19
American Airlines Travel Credit
Delta Air Lines eCredit Program
Southwest Airlines Travel Funds
United Airlines Travel Credits
MONDAY, FEB. 28
The Emergency Broadband Benefit Program
MONDAY, FEB. 7
FBI Internet Crime Complaint Center
Common Scams and Crimes: Elder Fraud
FRIDAY, JAN. 28
WEDNESDAY, JAN. 26
Contact the Northampton County District Attorney
MONDAY, JAN. 24
New Jersey Emergency Rescue Mortgage Assistance Program
MONDAY, JAN. 17
Find unclaimed funds or property in Pennsylvania
Find unclaimed funds in New Jersey
Find unclaimed funds or property in Delaware
MONDAY, JAN. 10
How to Spot a Puppy Scam Online
AG Shapiro Warns Pennsylvanians of Puppy Scams
TUESDAY, DEC. 21
Heating Bill Assistance (LIHEAP)
MONDAY, DEC. 20
CDMA Network Retirement | Verizon
Act NOW - 3G is Going Away in 2022 - Wireless Customer Support (att.com)
These phones will still work on our network after we phase out 3G in February 2022 (att.com)
T-Mobile Network Evolution | T-Mobile Support
Lifeline Support for Affordable Communications | Federal Communications Commission (fcc.gov)
THURSDAY, DEC. 9
TUESDAY, NOV. 30
Unclaimed Property in New Jersey
Unclaimed Property in Delaware
MONDAY, NOV. 15
Delaware Low Income Home Energy Assistance Program (LIHEAP)
New Jersey Low Income Home Energy Assistance (LIHEAP)
Pennsylvania County Assistance Office (CAO) listing
TUESDAY, OCT. 26
How to freeze your child's credit
THURSDAY, SEPT. 16
WEDNESDAY, SEPT. 8
FRIDAY, AUG. 27
How to verify home improvement contractor licenses in each state:
- Pennsylvania: https://hicsearch.attorneygeneral.gov/
- New Jersey: https://newjersey.mylicense.com/verification/
- Delaware: https://revenue.delaware.gov/business-license-search/
FRIDAY, JULY 23
Get help paying your PECO bill
TUESDAY, JULY 13
What's the status of PA's unemployment system fixes?
How you can report issues with PA's unemployment system
WEDNESDAY, JUNE 16
TUESDAY, JUNE 1
Peer-to-peer car rental services:
https://turo.com/
https://www.outdoorsy.com/
https://www.getaround.com/
https://www.rvezy.com/
WEDNESDAY, MAY 19
How to Navigate the Interactive Voice Response (IVR) System
WEDNESDAY, MAY 12
PA's new unemployment compensation system
WEDNESDAY, MAY 5
MONDAY, MAY 3
THURSDAY, APRIL 8
MONDAY, JANUARY 18
Map of Pennsylvania COVID-19 Viral Testing Sites
Information about New Jersey COVID-19 Testing
Information about Delaware COVID-19 Testing
FRIDAY, JANUARY 8
To report a suspected COVID scam, go to tips.HHS.gov or call 800- HHS-tips
TUESDAY, DECEMBER 29
Report an internet scam to the FBI (Note: This page gets a lot of visitors. If it doesn't respond, try back later.)
Or call 215-418-4000
MONDAY, DECEMBER 28
Report fraud to the Federal Trade Commission here
TUESDAY, DECEMBER 22
Report fraud or scams to the U.S. Treasury
WEDNESDAY, DECEMBER 9
Report a pet scam to the Pennsylvania Attorney General's office
MONDAY, NOVEMBER 23
Important credit counseling links:
https://www.consumerfinance.gov/coronavirus/mortgage-and-housing-assistance/mortgage-relief/
https://www.phfa.org/forms/counseling_agencies/chci_agencies/chci_philadelphia.pdf
https://urbanleaguephila.org/what-we-do/housing-counseling/
https://www.fanniemae.com/here-help-homeowners
https://www.hud.gov/sites/dfiles/Housing/documents/RevUpdHmownSuc121518fnl.pdf
FRIDAY, NOVEMBER 20
Find unclaimed funds or property in Pennsylvania
Find unclaimed funds in New Jersey
Find unclaimed funds or property in Delaware
THURSDAY, NOVEMBER 19
Peco phone scams: If you are suspicious of a call or unsure if it is PECO, hang up and call PECO directly at 1-800-494-4000.
MONDAY, NOVEMBER 16
Mortgage Help:
https://www.consumerfinance.gov/mortgagehelp/
Home Utilities:
LIHEAP
https://www.dhs.pa.gov/Services/Assistance/Pages/LIHEAP
https://www.nj.gov/dca/divisions/dhcr/offices/hea.html
https://dhss.delaware.gov/dssc/liheap.html#:~:text=Low%20Income%20Home%20Energy%20Assistance%20Program%20%28LIHEAP%29%20The,help%20in%20meeting%20their%20costs%20of%20home%20energy.
CAP
https://www.peco.com/MyAccount/CustomerSupport/Pages/CAPRate.aspx
https://www.pgworks.com/residential/customer-care/crp
Deferred Payment Agreement (PSEG)
https://nj.pseg.com/saveenergyandmoney/gethelppayingyourbill/billpastdue
Car Payments:
https://www.edmunds.com/car-news/coronavirus-car-payment-relief-programs.html
https://www.experian.com/blogs/ask-experian/what-happens-if-you-defer-a-car-payment/
Credit Cards
https://www.equifax.com/personal/education/covid-19/negotiate-debt-with-lenders/
https://clarifi.org/https://www.nerdwallet.com/article/finance/credit-card-debt