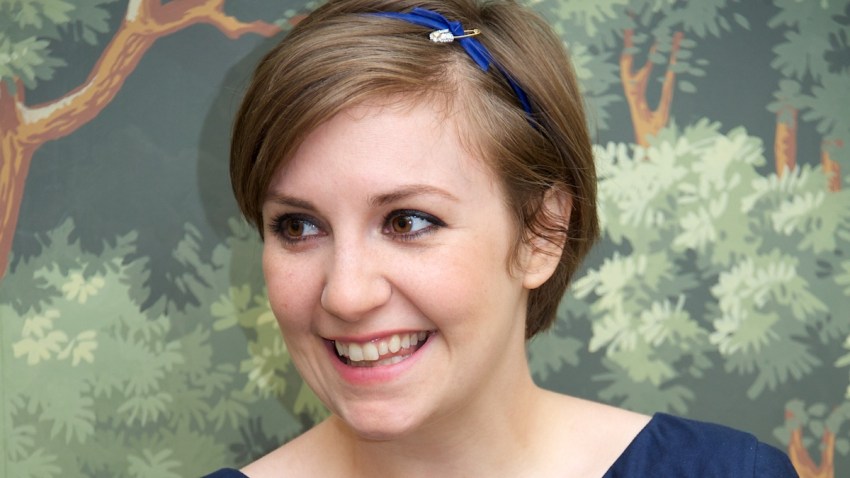 Clearly, some TSA employees don't watch Girls.
While appearing on Thursday's Late Night With Seth Meyers, Lena Dunham recalled how she was recently detained at the Los Angeles International Airport after security scanners detected she was in possession of a "self-defense keychain."
"It's shaped like a cat -- it goes over your knuckles," the star and creator of the hit HBO series told Meyers about the item in question (aka a gift she had received from one of her colleagues). "But I guess the two ears could gut somebody."
She added, "I understood sort of intellectually it could be used as a weapon, but really all I thought was like, What a cute little cat!"
NEWS: Lena Dunham set to host Saturday Night Live for the first time
According to Dunham, TSA agents proceeded to contact law enforcement and a criminal background check was conducted.
"I felt like so much guilt about just hoping someone might be passing by and go like, 'Love the show,' just so they would have the sense that I wasn't a convicted criminal," said Dunham.
"I was so scared. I was like, They're gonna Amanda Knox me. I'm gonna go away for a long time. The criminal justice system is broken in this country. They put away the good people and let the bad people go free."
Dunham told Meyers that she said to the agents, "If it really was a weapon, I wouldn't use it as a keychain. If I was really trying to shiv somebody on the plane, I wouldn't have attached this to like the keys to my gym locker and stuck it in my purse for everyone to see."
Eventually, the 27-year-old was released with a warning. Her keychain, however, was not so lucky as the TSA confiscated it.
Although, for Dunham, who called the situation "SVU times a thousand," it's probably good riddance.
(E! and Late Night With Seth Meyers are both part of the NBCUniversal family.)
Copyright E! Online