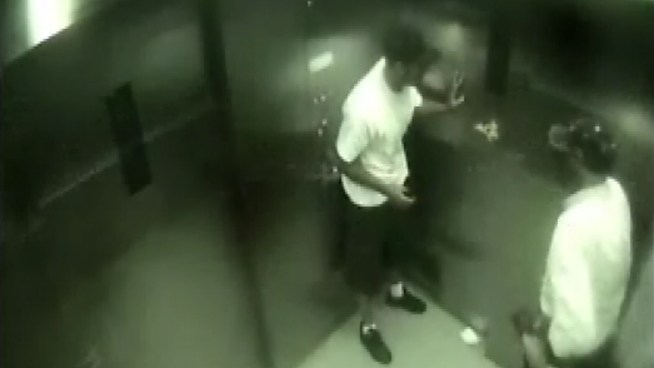 NBC10 Philadelphia, Jesse Gary
SEPTA safety may be in question after a man boarded a train with an AK-47 Thursday morning and surveillance video of an attack of an elderly man last month was released today. NBC10's Jesse Gary reports.
Philadelphia police search for the man who attacked a senior citizen at a Septa station on July 2.
The 86-year old man was choked and robbed inside an elevator at the Market-Frankford Line's Church Street station on North Frankford Avenue.
Surveillance video shows the suspect grabbing his victim by the throat and going through his pockets.
Investigators tell NBC10 the crook got away with 500-dollars and the victim's driver's license.
It's the latest round of trouble on Septa trains and buses.
On Wednesday, a man was arrested after bringing an assault rifle and other weapons onto a train on the busy Broad Street line.
Safety is an issue for SEPTA drivers, because of a dramatic increase in violent attacks over the last two years.
In late June, riders came to the rescue of a SEPTA bus driver, attacked near Independence Mall.
And this summer, a woman was captured on surveillance video, attacking a passenger on a SEPTA bus.