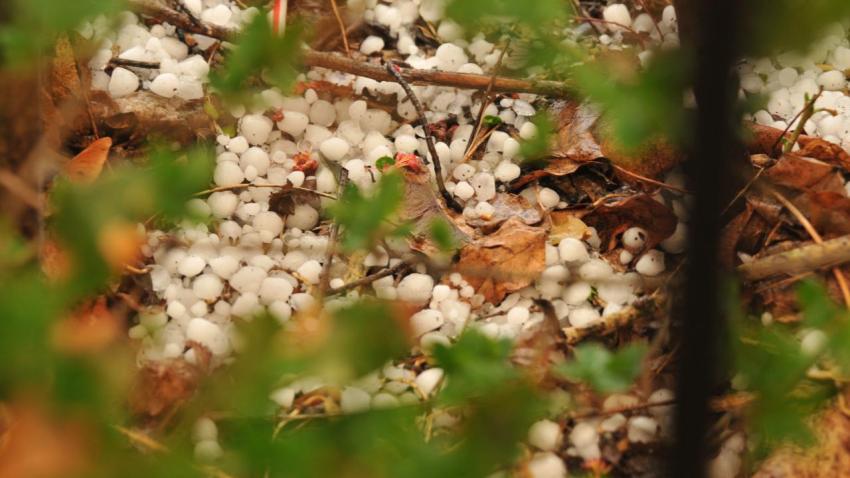 Sunday was an ideal setup for not only severe thunderstorms, but also for the formation of hail.
Strong updrafts into the thunderstorms, a lot of moisture and temps below freezing inside many of the thunderstorm clouds resulted in close to five pages of hail reports from the National Weather Service.

Here are a few web resources that we look at during and after a severe weather outbreak:

www.spc.noaa.gov
The Storm Prediction Center issues watches and discussions before and during severe weather events. They also have archived damge reports which look at wind, hail, and confirmed tornado reports across the country.

forecast.weather.gov
The Local Storm Report from the National Weather Service in Mount Holly are reports from spotters in the Philadelphia Area.

www.digitalcyclone.com/products/free-web-weather/
A site I look at often. You can quickly switch between radar, satellite, or any watches or warnings. These could be for any location you choose.

dsc.discovery.com/tv/storm-chasers/storm-chasers.html
From my old days at the University of Oklahoma. It was after a day of severe weather here that led me to Oklahoma and a career in Meteorology. There are a number of interesting links here.