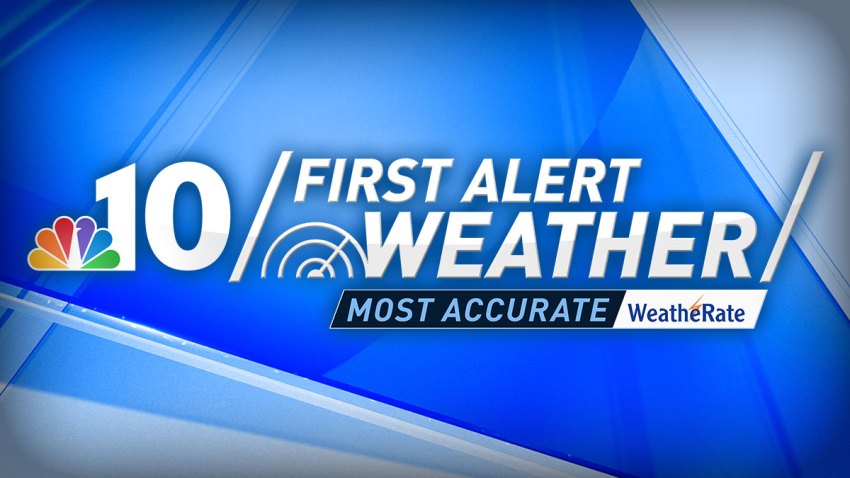 The First Alert Weather Team has issued a First Alert until 4 p.m. Saturday due to heavy rain that may trigger some localized flooding in northern neighborhoods. Philadelphia, the PA Suburbs, the Lehigh Valley & Berks County, and Mercer County are all under the First Alert.
Temperatures Saturday will rise well above average, with highs in the low to mid 50s. Gusts will pick up to 20-30 mph, making it a dreary day. Temperatures will remain above average for the remainder of the weekend, and right through the work week.
Expect dry conditions to set back in Saturday afternoon. Rain will exit the area west to east between noon and 3 p.m. Saturday night will be dry and the area is mostly sunny again Sunday. Sunday will be breezy as well.
Sunday temperatures will rise into the upper 40s. Monday and Tuesday should see mid-40s for highs.
Expect the next round of rain and storms to hit next weekend. A wintry mix is possible for portions of the area, but it's too soon to be certain of locations.
Saturday: Rainy and breezy. High 54
Sunday: Partly sunny, gusty breeze. High 48
Monday: Mostly sunny. High 46
Tuesday: Partly sunny. High 45
Wednesday: Mostly sunny. High: 44