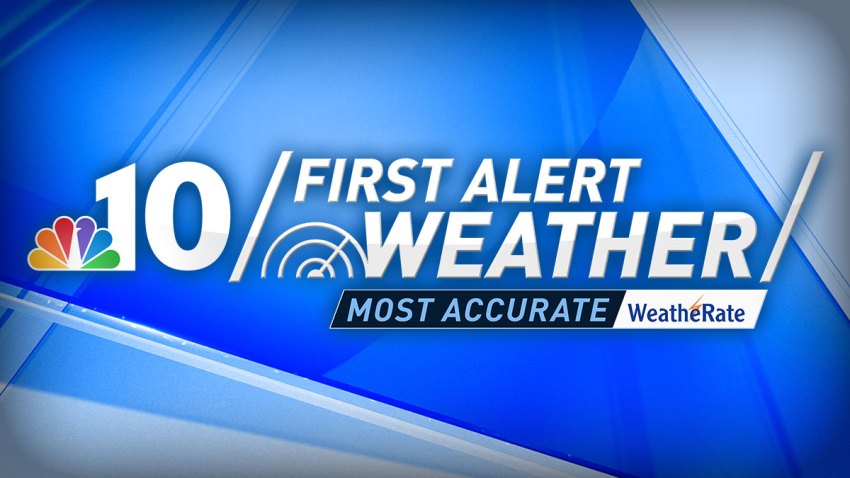 A gusty cold breeze will be around for the overnight with partly cloudy skies. Lows will dip into the upper 30s, but with the wind, temperatures will feel more like the upper 20s to lower 30s.
Sunday looks quiet, bright & blustery. Highs will reach the middle to upper 40s. Wind gusts could reach 30 to 35 MPH.
Our next storm system takes aim at us Monday. Snow, sleet, and freezing rain will break out during the morning quickly changing to sleet and rain from Philadelphia and points south and east.
The icy mix will likely put up a longer fight across the upper Pennsylvania suburbs, Lehigh Valley, and Berks County where temperatures may not surpass 32 until late afternoon. These means at least several hours of slick driving are possible.
Meanwhile all locations should change to rain by Monday evening. That means the Monday evening commute will be wet for most if not the entire area.
Another period of rain followed by gusty winds is likely Tuesday.
SUNDAY: Windy, sunny, and chilly. HIGH: 47
MONDAY: Snow, sleet, freezing rain quickly changing to rain: Philly and points south and east. Icy mix continues much of the day upper Pennsylvania suburbs and Lehigh Valley. High: 37
TUESDAY: Rain tapering off. High: 52
WEDNESDAY: Windy & cold. High: 36
THURSDAY: Sunny and very cold. High: 34
FRIDAY: Mostly sunny. High: 40