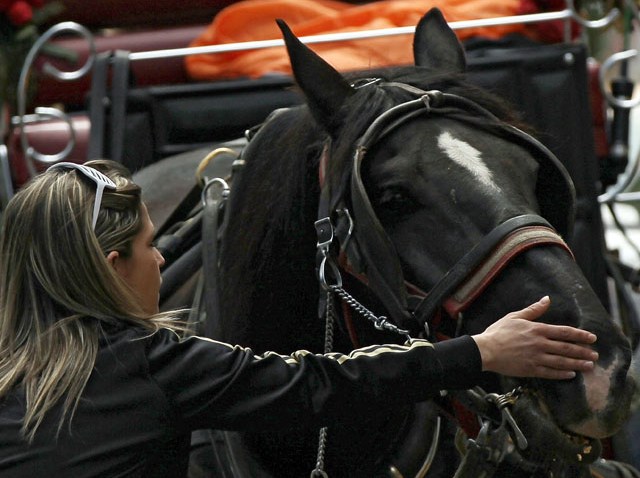 As temperatures soared to record highs of 102 degrees, horses that pull tourists carriages through Old City were given the day off.

City regulations mandate that workhorses must be stabled when the heat rises above 91.

Horses at the 76 Carriage Company stables in Northern Liberties cooled off in sprinklers and were hosed down frequently throughout the day.

Eleanor Forstater, office assistant and carriage driver, told the Associated Press that electrolytes have been added to the water in an attempt to keep the horses cool. The company has also added more hay to the feed mix and has industrial sized fans circulating air in the barn.

Today marks the third day in a row that the animals will not be taken out as a result of the scorching weather. Weather conditions have forced the horses to be brought in early on four other occasions this year.

Copyright AP - Associated Press