A big rig spilled its load of pennies onto Interstate 95 in New Castle County, Delaware before the Thursday morning rush. That crash and another snarled traffic throughout the morning.
The tractor-trailer flipped across three northbound lanes of I-95 near Interchange 5A (Route 141) shortly before 2 a.m., said Delaware State Police.
Pennies on the Highway: Big Rig Spills Load Onto I-95
The truck driver was treated at the scene for minor injuries.
It could have been worse considering the wreck left the big rig in pieces. Unstamped pennies, aka blank planchets, were spread across the roadway.
Police closed all northbound lanes and diverted traffic onto U.S. Route 13 northbound toward Interstate 295 northbound, said DelDOT. NBC10 First Alert Traffic: Get Around Pennies Spill on I-95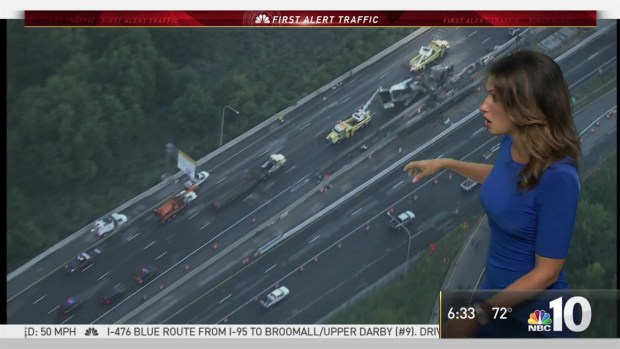 Department of Transportation spokesman Bud Freel says they've dealt with spills before, but this is the first involving 40,000 pounds of coins.
Police suggested drivers find alternate routes as hazmat crews worked to clean the mess -- it took more than six hours to tow away the big rig. Two lanes of the roadway reopened around 9 a.m., with the rest of the lanes reopening before the evening rush.
Investigators didn't immediately reveal a cause for the crash but weather could have played a role. NBC10 First Alert Weather meteorologist Bill Henley pointed out that a string of storms moved past I-95 right around the time of the crash. Another Crash Snarls-95 Traffic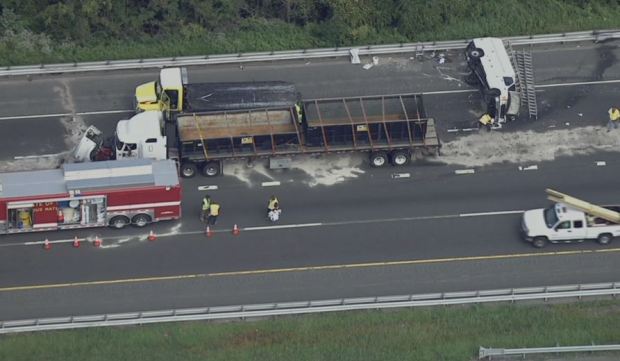 As crews continued to clear the northbound wreck, a tractor-trailer overturned in the southbound lanes around 10:45 a.m. near S Chapel Street -- about five miles south -- in Newark. The second crash left a van on its side as only one lane squeezed by.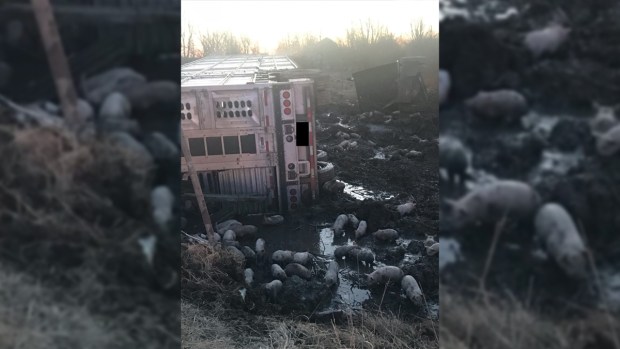 Bad Truck Spills: 3,000 Piglets Loose on Ill. Highway