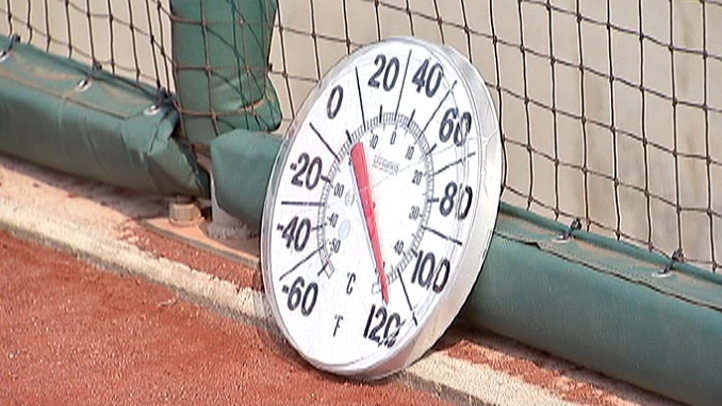 So just how hot was it on the field before Friday night's throwback game between the Padres and Phillies at Citizens Bank Park?
Unofficially an unscientific 118 degrees.
NBC10 Sports' Jillian Mele had a big thermometer on the field pregame Friday and got that reading.
How the heat will affect the players isn't exactly clear -- at least Roy Halladay has the night off -- but it could also be a concern for fans.
Best bet if you're headed to the ballpark is to bring a closed bottle of water that you can then refill throughout the night.
Good luck out there and go Phillies.