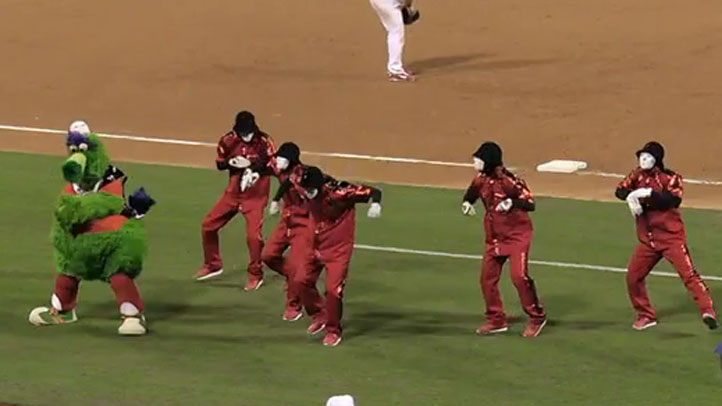 It's been a hip-shaking season for the Philie Phanatic thus far.
Baseball's most lovable mascot got down with Paula Abdul earlier in the season, and on Monday night, he ripped it up with the Jabbawockeez.
The Jabbawockeez are, of course, um, a, group of, er, ... *furiously Googles Jabbawockeez*
Ah yes, the hip muscial act who dance around and won a television show called America's Best Dance Crew. Which, obviously, I've watched every season of because I'm cool and hip and dear god is this what the kids do?
Anyway, enjoy the video and if you need me I'll be listening to my Dan Fogelberg record