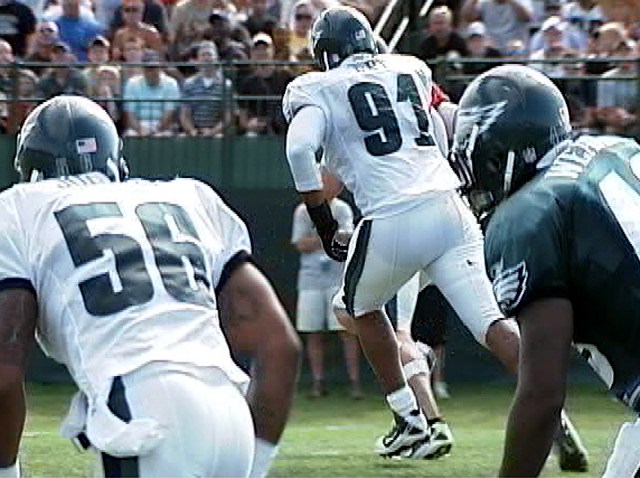 It may be more of a country club than training camp in Lehigh in the coming years if the NFL ultimately goes through with plans to expand its season.

In the next collective bargaining agreement -- which begins next year and could even force a work stoppage in 2011 -- the league is discussing adding two additional games to the season.

The change would the total number of games from 16 to 18.

How will that affect these training camps?

Well, if the league goes to 18 games, teams won't continue to play four preseason games -- they'll be shortened to two.

That means teams may also shorten training camp. Or they could keep camps as is, but teams will be forced to scrimmage each other just to stay sharp.

If that's the case, the days of the gladiator-type "war of attrition two-a-days" may be over.

As we've seen in camp over the weekend with the latest rash of injuries, coaches will have to limit the hitting or risk losing key players before the season ever starts.

Either decision could have lasting effects on the upcoming season.