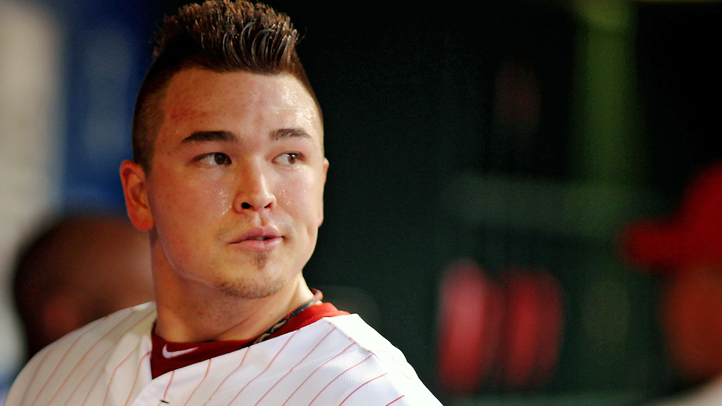 The Vanimal will have to roar in relief come October.
The move that most of us have been expecting for some time looks like it is finally coming to pass. Matt Gelb of the Inquirer reports that the Phillies will move Vance Worley from the rotation to the bullpen after he starts against the Nationals on Wednesday.
There isn't any reason to be surprised by this development. Charlie Manuel basically told us this was coming last week and the timing makes sense as a way to acclimate Worley to his new job before the playoffs get underway. He could make an appearance or two before the end of the regular season while also starting to prepare himself for the different responsibilities that come with living life as a reliever.
Worley has said that he'd like that kind of time to get used to his new role while also making it clear that he has no hard feelings about getting bumped from the rotation. He could make a pretty strong argument for staying in front of Roy Oswalt, but it seems Worley understands where a 23-year-old rookie ranks on the pecking order of baseball politics.
The Phillies couldn't have asked for anything more out of Worley this season. He posted a 2.85 ERA while striking out almost eight batters per nine innings. For most of the season, Worley was actually the fourth member of the Big Four while Oswalt convalesced and the team didn't miss a beat. Not bad for a rookie and the future is quite bright.
We're not just talking about the long term, either. There's a fair chance that Worley will wind up playing a bigger role out of the bullpen over the course of the playoffs than Oswalt will play as the fourth starter. If things go as well as everyone hopes, neither one will have to do too much heavy lifting, but there will definitely be chances for relievers to contribute next month.
The question now becomes how Worley's addition affects the makeup of the rest of the playoff roster. With Worley and Kyle Kendrick, there wouldn't appear to be much need for an 11th pitcher unless Manuel thinks a second lefthander will come in handy.
Copyright FREEL - NBC Local Media