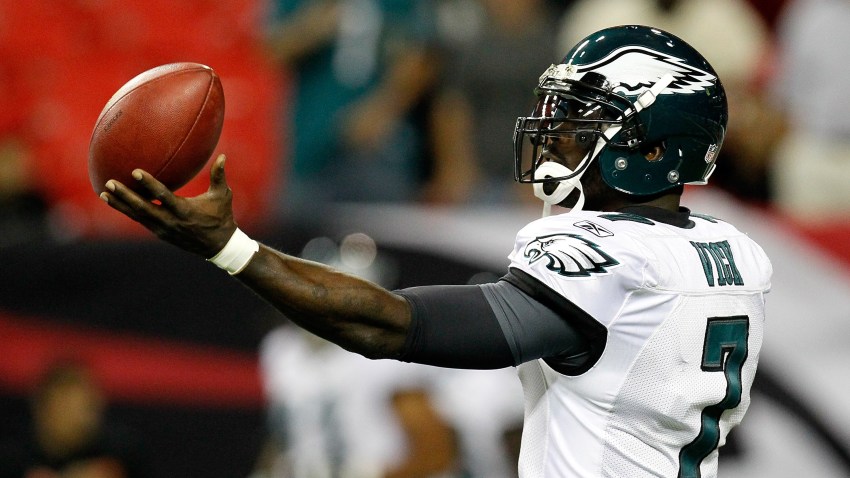 It's that time of week. Time to man up and make your pick for this week's game. Get it right, and you could soon be invited into a secret underground gambling cabal in Macau, where men bet million dollar hands of blackjack and children are forced to play Russian roulette. It's a gambler's paradise, filled with one-eyed poker players and women with noodle carts hand feeding you chow fun as you refuse to leave the table. Get it wrong, and it's back to gambling at the Golden Nugget in AC for you. Peasant. Here we go:

Peter King: Eagles 26, 49ers 20. "Sorely tempted to pick the Niners." Then do it, you coward!

Nine of Nine ESPN Experts: Eagles. (no score) They ALL picked the Eagles? Have they MET the Eagles yet? By the way, Eric Allen abstained from picking any games this week. I hope he didn't fall down a well or something. Jaws again picked the Eagles, and Hoge picked them as well. My colleague Dan Stamm may no longer be able to accuse Hoge of always picking against them. He can only accuse Hoge of dressing like a Danish clown.

Yahoo! Users: Eagles. (no score) They don't show the percentage anymore! WHAT ARE THEY HIDING?!

Pete Prisco (CBS): Eagles. (no score)

AJ Daulerio: Eagles.

Index Card I Threw Up In The Air With The Name Of Each Team On Either Side, Seeing Which Team Would Land Face Up: Eagles (Card Record: 2-1)

The Wife: 49ers.

Me: They can't go 1-3, can they? Can they? Won't the world stop spinning on its axis if that happens? Won't you personally go remove Andy Reid from the team facility with a forklift and a can of silicon lubricant spray? I think you might. But I'm hard-pressed to pick the Eagles when I have NO faith that Mike Vick will be able to finish this game. Once he's out, you probably get the Mike Kafka Experience again, and that will be the end of everything. I can't believe I'm saying this, but this team needs Vince Young to get healthy. They really do. 49ERS 14, EAGLES 13 (2011 picks: 1-2).

Yours in the comments.