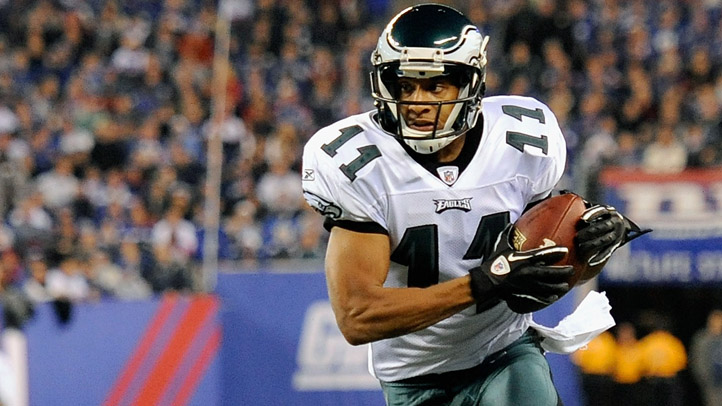 The Steve Smith era is Philly likely came to an end Monday as the Eagles placed the veteran wideout on Injured Reserve with a bone bruise on his left knee.
DT Cedric Thornton was called up from the practice squad to take Smith's roster spot.
Smith was inactive for the Eagles 26-10 win at Miami Sunday.
"When we actually got to Miami, his knee had swollen on the plane," Coach Andy Reid said Monday. "We had an MRI done today on it -- he's got a pretty good bone bruise in there."
The 26-year-old receiver never seemed to recover from microfracture surgery last December on the same injured knee.
He struggled to find playing time all season after signing a one-year deal with Philly.
Big things were expected of the former Pro Bowler after the Eagles signed him away from the rival Giants but he rarely found the field -- even after injuries and inactivations of starting receivers Jeremy Maclin and DeSean Jackson.
Smith, a former 1,000-yard, 100-catch receiver, caught just 11 balls for 124 yards and a touchdown (scored against his former team) in nine games for the Eagles.
Thornton, a 6-foot-4, 309-pounder, has spent his whole rookie season on the Eagles practice squad after being signed out of Southern Arkansas.