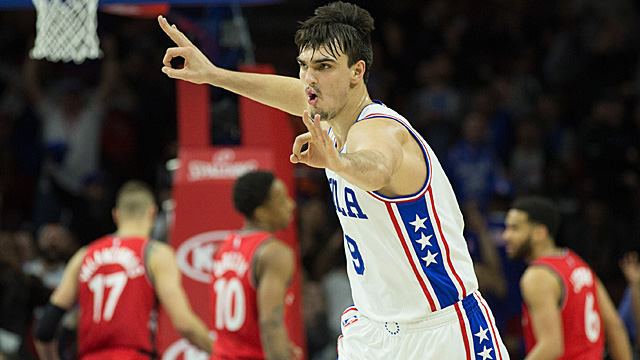 If you're a die-hard Process believer who can't wait for the Sixers' preseason opener, you'll have a chance to see the team in action three days prior, albeit in a scrimmage.
The Sixers announced Thursday that they will be holding a Blue-White Scrimmage on Oct. 1 at the Palestra from 1-3:30 p.m. Tickets will be free to the public.
Philadelphia 76ers
Complete coverage of the Philadelphia 76ers and their rivals in the NBA from NBC Sports Philadelphia.
"The building strongly represents the toughness and perseverance of the city of Philadelphia and of the 76ers organization," coach Brett Brown said.
While Joel Embiid likely won't play in the scrimmage (see story), the event is a good opportunity to see No. 1 picks Markelle Fultz and Ben Simmons. Fultz's summer league campaign was cut short by a sprained left ankle.
The scrimmage is also an early chance to get a sense of what Brown's rotation may look like this year, his fifth with the Sixers and first in non-tanking mode.
The preseason will begin at Wells Fargo Center on Oct. 4, against the Memphis Grizzlies. The first game of the regular season is on Oct. 18, a nationally televised contest vs. the Wizards in Washington, D.C.
Copyright CSNPhily