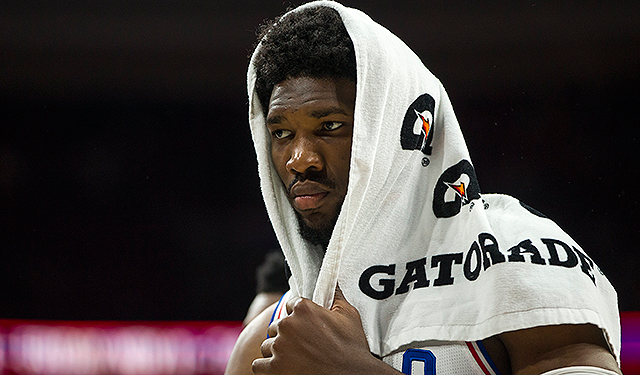 Joel Embiid is ready to get the season underway and keep "The Process" going.
On Wednesday night, less than two weeks from the start of training camp, Embiid tweeted an emphatic reminder of his desire to win and his dedication to the mantra with which he has become synonymous.
Philadelphia 76ers
Complete coverage of the Philadelphia 76ers and their rivals in the NBA from NBC Sports Philadelphia.
It's almost that time of the year... can't wait to shut these bums up and the Process never ends. JUST TRUST IT #TheProcess pic.twitter.com/msLlDTvX9y— Joel Embiid (@JoelEmbiid) September 14, 2017
The question over the duration of "The Process" has been ongoing. Some argue that phase is done now with the team up-and-coming. Others say, not until the Sixers start winning more games.
Embiid isn't about to close any doors on it. Back in May at the draft lottery, he explained why "The Process," as he knows it, is ongoing:
Sometimes people don't understand the definition of the process. The process is not just about getting over what we've been going through for the past three or four years. I feel like the process is going to keep on going.

It's a process to get over that hump. Then it's a process to make the playoffs. Then it's another process to get to the conference finals and then another process to get to the Finals and win an NBA championship.

It applies to everything in life. We're always going to be trusting the process.
Embiid is eyeing a return to the court after undergoing left knee surgery in late March. He averaged 20.2 points, 7.8 rebounds and 2.5 blocks per game in 31 contests last season as a rookie.
Copyright CSNPhily