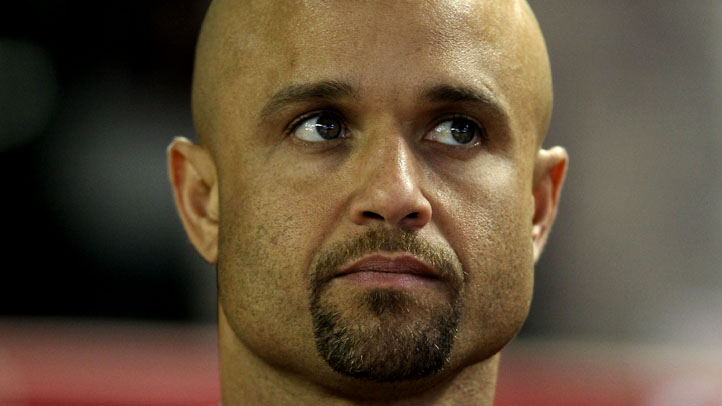 When Placido Polanco was signed to a three year deal prior to the 2010 season to be the club's third baseman, there was much skepticism. After all, Polanco was 34 years old, and hadn't spent any significant amount of time at third base in nearly a decade. Both legitimate concerns, as age and a lack of hot corner experience could both rear their ugly heads over the next three seasons.

It turns out that those concerns were only half right, Polly made the transition across the diamond from third beautifully and proved to be one of the best defensive bagmen in the league during his second go-round in Philly.

The bigger concern, as we found out, was his body, which has been failing him at a decent clip. Since signing with the Phillies, he's dealt with a smattering of injuries, including a bad elbow, a bum back, and, as of this week, a sports hernia that could see him miss a considerable amount of time.

David Murphy has more:
Polanco had an MRI today in Philadelphia and tomorrow will receive a shot, the effects of which should be known by Friday. Amaro said Polanco, who left Saturday's game early, was already feeling better today. But the condition is a chronic one, and the Phillies say it is not related to Friday night's scrum in San Francisco.

Polanco will be re-evaluated on Friday. There is still a possibility that he does not go on the disabled list. But there is also a possibility that Polanco needs surgery, which Amaro said would not necessarily end his season. Amaro said that team doctors have said Polanco could recover within three to four weeks.

At this point in the season, you kind of want to put your hands on your hips and go "what's next?" It seems that Polanco has been injured for the entire season, save for the month of April, when he hit near .400 before seeing his bat fall off a metaphorical cliff.

Still, it's not as if though his absence has really hurt the team. With Chase Utley back and playing every day, Shane Victorino turning in his finest season to date, and newest Phillie Hunter Pence filling out the middle of the order, it's safe to say that the Phillies aren't missing his offensive contributions, which can be significant when he's healthy.

Worst case scenario? Polly gets surgery and misses a month or so, but is rested and hopefully 100% when October comes around. Best case scenario? It's probably not too much different from the worst case scenario. The Phillies are rolling, so the absence of Polanco isn't going to be felt too much over the next month or so.

I've said it before, but the most important thing for the Phillies, at this point, is heading into October with a roster of rested, healthy players. If losing Polanco for a few weeks in August means they are that much healthier when it counts, I wouldn't say that it's a bad thing.