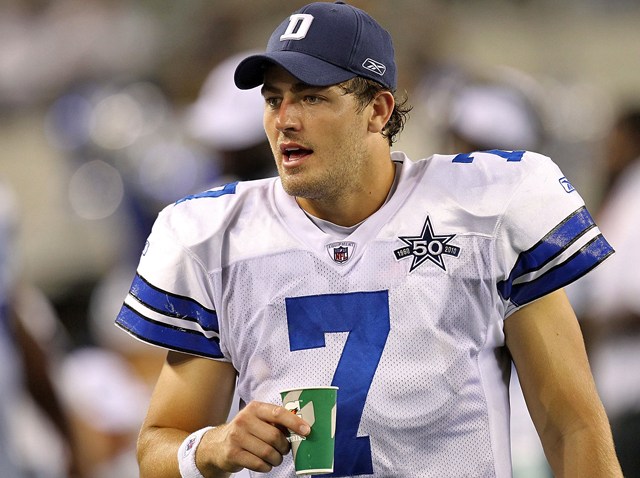 Cowboys third-string quarterback Stephen McGee is charged each week with the task of mimicking that week's opposing quarterback in practice. With last week's opposing quarterback, Peyton Manning, and the prior week's opposing quarterback, Drew Brees, McGee had no problem.
This week though, the Cowboys must deal with dynamic Birds QB Michael Vick, a so-called running back playing quarterback, who is suddenly one of the best pure quarterbacks in the league -- and beyond that a player who is difficult, if not impossible, to imitate.
"Stephen McGee actually got the scout team player of the week last week,'' interim head coach Jason Garrett said Thursday, per the Dallas Morning News. "The description was he resembled a young Peyton Manning. The question always is, how young? But this week is a real challenge.
"Stephen is a really good athlete. Those of you who know his history, he ran a lot of option in college. I think he's very natural doing that. Having said that, it's probably the difference between -- I'll make a baseball reference -- (Tim) Wakefield and Nolan Ryan. Right?''
McGee himself doesn't disagree with the assessment.
"I'm the knuckleball-change-up guy,'' McGee said. "That's about right.
"Obviously, I'm not as fast as Michael Vick.''