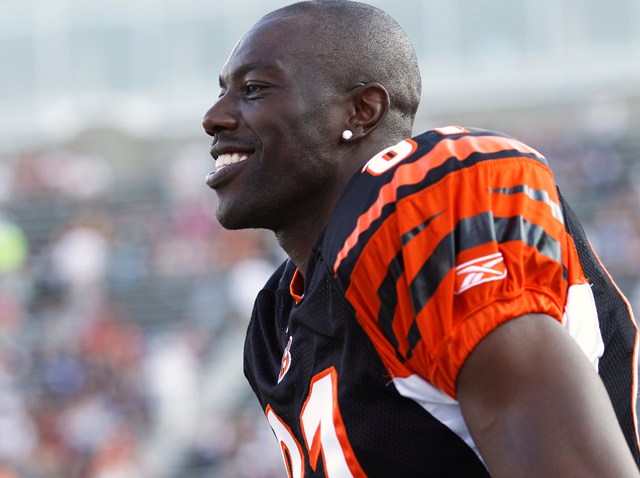 Every week during the season, we'll scout out the Eagles next opponent. This weekend, that opponent is the Cincinnati Bengals.

The Opponent: The Cincinnati Bengals, a.k.a. the Bungles, a.k.a. Who Dey, a.k.a. Cincinnati Asylum For Unreasonable And Elderly Passcatchers.

Record: 1-1 (preseason)

The Line: Bengals by three. The Bengals by three? Well clearly, Vegas WANTS to give you their money. How can you NOT bet on the Eagles to win tonight? Preseason games are totally predictable and consistent in their results.

Last Year: The Bengals surprised everyone last year by winning the AFC North and making it to the playoffs before losing to Rex Ryan and co. I think even the Bengals themselves were shocked by how well they did. "Really? Us? We made the playoffs? Well, that was unexpected." Anyway, Cincy won't have the element of surprise going for them this year, and I don't think there's a soul in the world who doesn't think they won't come back to earth this time around.

The Coach: Marvin Lewis. Lewis is proof that, if you keep a lousy coach around long enough, he'll pull out a 10-win season from time to time.

The Offense: Terrell Owens will play the Eagles for the first (and I would presume last) time in a Bengals uniform tonight. Most of the off season attention in Cincinnati has swirled around acquiring both Owens and Antonio Bryant, two insane people, to bolster the wideout corps. But the Bengals season will rest almost entirely on whether or not Carson Palmer, who is 100% healthy for the first time in a very long time, can go back to being the truly brilliant passer he was five years ago, before his knee got killed. I hope he can become dominant again, but I think that's probably a longshot.

The Defense: Antwan Odom is back from last year's season-ending injury, so Kevin Kolb and company could have a decent pass rush to square off against this evening. It should prove a fairer test for Kolb than Jacksonville, a team stuck in the mud.

Key Match-up: None. It's the preseason. Enjoy the fact that this doesn't matter. You can watch the whole game and not get mad at Andy Reid once! That will end once September comes around.