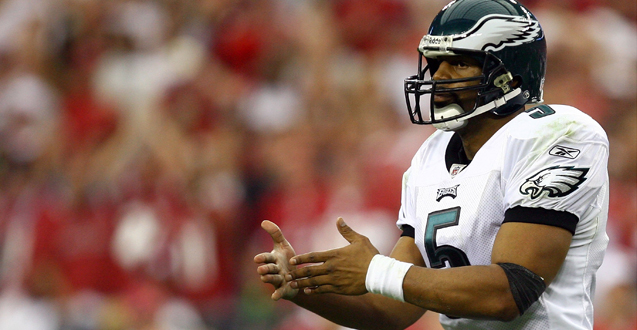 Donovan McNabb's agent is not concerned about contract process.

I spoke with Fletcher Smith, Donovan's McNabb's agent, Sunday night from the combine.

He says he did not get to meet with Eagles President Joe Banner in Indianapolis. Fletcher said he would like to meet with the Eagles about Donovan's "contract situation," but he told me he believes the process is "on course."

He says he is not concerned that he has not spoken to the Eagles yet.

Donovan brought it up in a press conference towards the end of the season that he wanted a sit-down with Banner, Andy Reid, and Jeff Lurie.

This meeting is very important to Donovan and it seems he would have gone to Indianapolis or anywhere else to meet with his bosses.

It has been five weeks since the season ended and Donovan is expected to go to his off-season home in Arizona after this coming week.

So hopefully that summit meeting can take place this week.