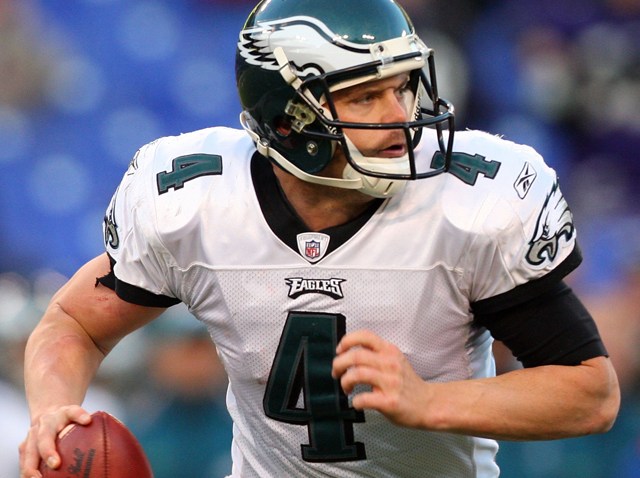 Barring a "miracle", Eagles quarterback Donovan McNabb—still nursing a cracked rib –isn't expected to play in Sunday's season home opener against New Orleans Saints. But Kevin Kolb said he's ready to start.
"If I'm in there like I am preparing to be, then everybody will pick up their game including myself and we'll be rocking and rolling," Kolb told NBCPhiladelphia.
McNabb, who broke a rib in Sunday's opening game week victory against the Carolina Panthers, sat out of practice for the third straight day Friday.
If Kolb plays, it will be his pro first start under center in the NFL.
Kolb said he is preparing like he is the starter.
"He takes charge in there and he's done a nice job with managing the huddle and the plays," Head Coach Andy Reid said.
McNabb has felt better every day, Reid said.
The hobbled Birds QB bellowed "I feel great" and laughed as he left the Eagles locker room.
But McNabb still has a broken rib so it would be a risk to play the star QB.
Copyright AP - Associated Press