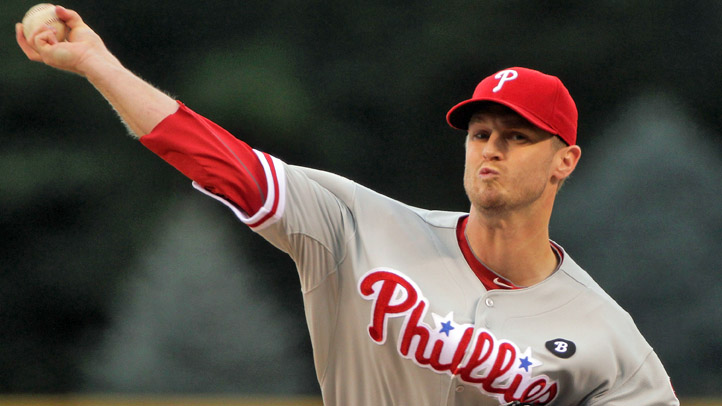 The Phillies and pitcher Kyle Kendrick agreed on a one-year, $3.585 million contract Friday.
The sides avoided salary arbitration by agreeing on a deal now.
Kendrick, 27, was a valuable long reliever and spot starter for the Phillies last season as he went 8-6 with a 3.22 ERA, 1.22 WHIP and 1.97 strikeout-to-walk ratio in 34 games. He was better as a starter -- in 15 starts he was 5-4 with a 3.14 ERA, 1.16 WHIP and 2.71 strikeout-to-walk ratio.
With Kendrick under contract only P Cole Hamels, OF Hunter Pence and INF Wilson Valdez remain arbitration eligible.