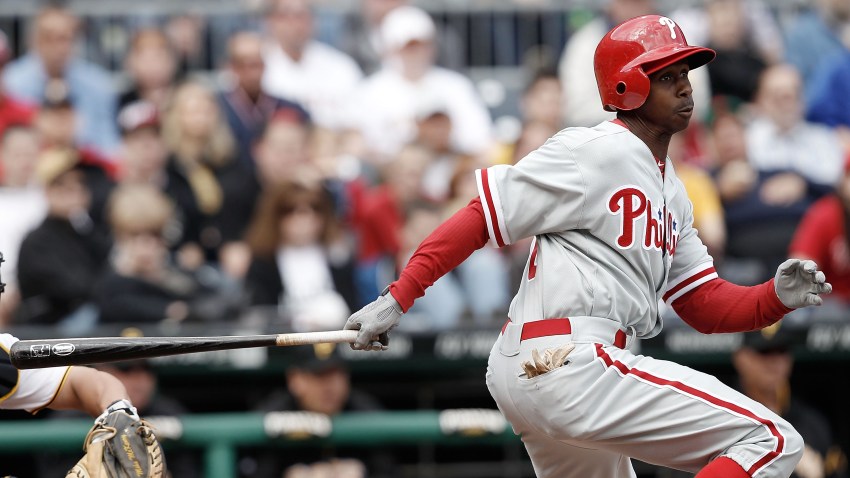 When Juan Pierre made the Major League roster for the Phillies back in April, most thought it was an experiment that was doomed to fail. After all, a light-hitting slap hitter in his late 30s would do far more harm than good to an offense that was already suffering from injuries to their big hitters.

Through two months of the season, Pierre hasn't been a disaster. He's done far more than anyone could have expected, and given the fair amount of playing time he's received, he's near the bottom of the list of guys who can and should be blamed for the team's struggles.
Despite this, the team would be better off with him on the bench and out of the starting lineup. And on Wednesday morning, Beerleaguer's Jason Weitzel summed him up perfectly:
For Juan Pierre to work, the stars need to be aligned just right. Otherwise, he's a succubus of the worst kind, a banjo hitter and below average defender impeding the possible growth of power hitters with upside.

If I was asked to describe Juan Pierre, succubus wouldn't be at the top of my list. Light-hitting, sure. Defensively challenged, of course. But succubus? It's one of the last words I would arrive at, and yet, it's probably the most accurate way to characterize the outfielder.

For what it's worth, Pierre isn't a complete waste of roster spot, despite what many of us (including yours truly) thought he would be when the season started. He doesn't strike out a whole lot, and he puts the ball in play, and there is some value in that. He doesn't have any power, but he is fast enough, which means his infield bleeders (of which there are many) often result in base hits. Of course, if you need a double to the gap, or a sacrifice fly to deep right, he isn't the guy to call upon.

Like Weitzel said, if the offense was structured differently, and if Chase and Ryan were back to 100%, then him starting four times a week wouldn't be such a big deal, because he wouldn't be counted upon to contribute as much as he is now.

Even though Pierre is being productive – if you think batting average is all that matters - it feels like he is only up there to lay down a sacrifice bunt. On Tuesday, with Jimmy Rollins on second and no one out, Juan spent most of the at bat trying to get a bunt down. And for what? To waste an out? Bunting with no outs and the heart of the order coming up is an exercise in futility, because you are quite literally removing the bat from the hitter's hands. It's not like Pierre is going to hit a ball over the fence, but why not let him swing away and see if he can't get a ball out of the infield? Assuming he pulls the ball – which is likely - he'll get Rollins over to third, so might as well let him try to do more than just bunt.

But if that's all he is going to bring to this team, why even have him start? His defense is shoddy (a half-decent left fielder would have likely made the play in the eighth on Tuesday night that ended up costing the Phillies the game), he has a wet noodle for an arm, and he has zero power. He would be better served for the bench, where he could pinch run or pinch hit in late game situations.

Right now, the Phillies need offense. And Juan Pierre? He's just offensive.